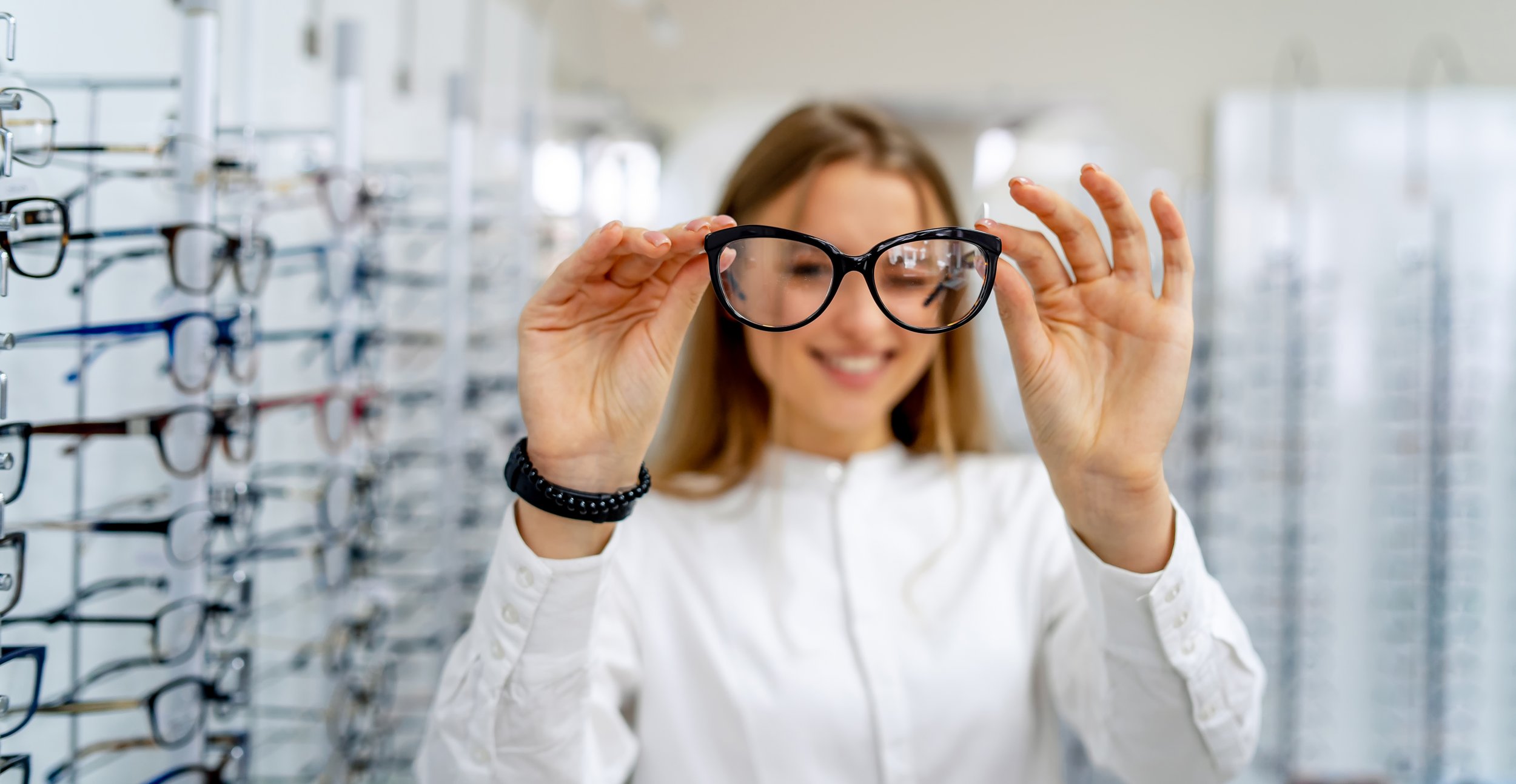 Optika Feliks offers a wide choice of sunglasses, eyeglasses and contact lenses where you can also take an eye exam.
Optical examination can also be performed at Optika Felix
At the Optika Felix outpatient clinic at Supernova Ljubljana Rudnik Shopping Center, an ophthalmologist can examine a patient in need of new eyeglasses The examination is free of charge in case of purchase of new correction glasses (frame and glasses), otherwise it costs 35 €. The waiting period is from one to seven days and can be ordered by phone. It is also possible to carry out an ophthalmic examination for contact lenses and to introduce yourself with their usage.
However, various contact lenses are available for purchase such as Air Optix Aqua (Alcon), Clear-all-day (Clearlab), Contact Day 30 MEDI Spheric (Carl Zeiss), Pure vision (Bausch & Lomb), Soflens 59 (Bausch & Lomb) and many other. Recently, Optika Felix at the Supernova Ljubljana Rudnik Shopping Center has enriched its range with the magnifiers of German manufacturer Eschenbach, which is one of the world's top manufacturers of optical accessories.
Wide choice of sunglasses and eyeglasses
Optika Felix is an optician with a long tradition who, in addition to selling sunglasses and eyeglasses, also offers professional ophthalmic examinations. The outpatient clinics located in Ljubljana are brand new and equipped with best quality equipment from Japanese manufacturer Nidek. The office is equipped in accordance with the regulations of the Ministry of Health. Since Optika Felix sells only high quality products from proven manufacturers, it is trusted by more than 37,000 satisfied customers.
Optika Felix stores always have a professional staff at their disposal to advise their customers on the choice of glasses, depending on your client's facial features. There is an extremely rich selection of eyewear, sunglasses and infant glasses, contact lenses and other eyewear accessories and various accessories from renowned brands such as Ray Ban, Versace, D&G, Vogue eyewear, Adidas eyewear, Burberry eyewear, Persol, Brendel eyewear, Oakley and many others.