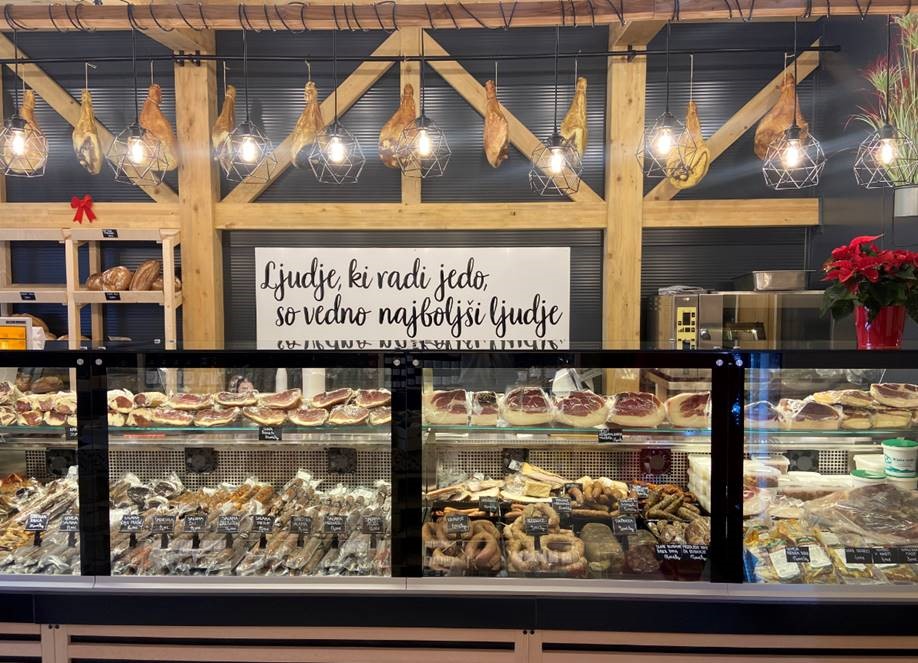 Homemade cured meats, seasonal products and delicacies from the Janežič Farm. Rural delicacies in an urban setting!
Homemade delicacies from Slovenian origin
Stanko Janežič is the owner of the Janežič Farm, which is located in the village of Pece near Grosuplje and is a breeder of the Slovenian indigenous Karst pig. By taking over the management of the family farm, he continues the tradition and maintains this indigenous breed of animals in the traditional and lasting way. He and his family produce best quality cured meat products for sale in a wooden house in front of the Supernova Ljubljana Rudnik Shopping Center.
Home-made goods
The Janežič Farm Meats are made according to the traditional house recipe, and the entire product line is free of genetically modified organisms, nitrate salts, additives and free of artificial colours and flavours. The mentioned pig breed is highly appreciated in Slovenia because of its forage characteristics, meat is of high quality and tastes great. In addition to cured meat products, other products of Slovenian farmers are also available for purchase at the cottage, such as home-made specialties, cheeses, beans, nuts, vinegar, jams, juices, dairy products and other home-made goodies.