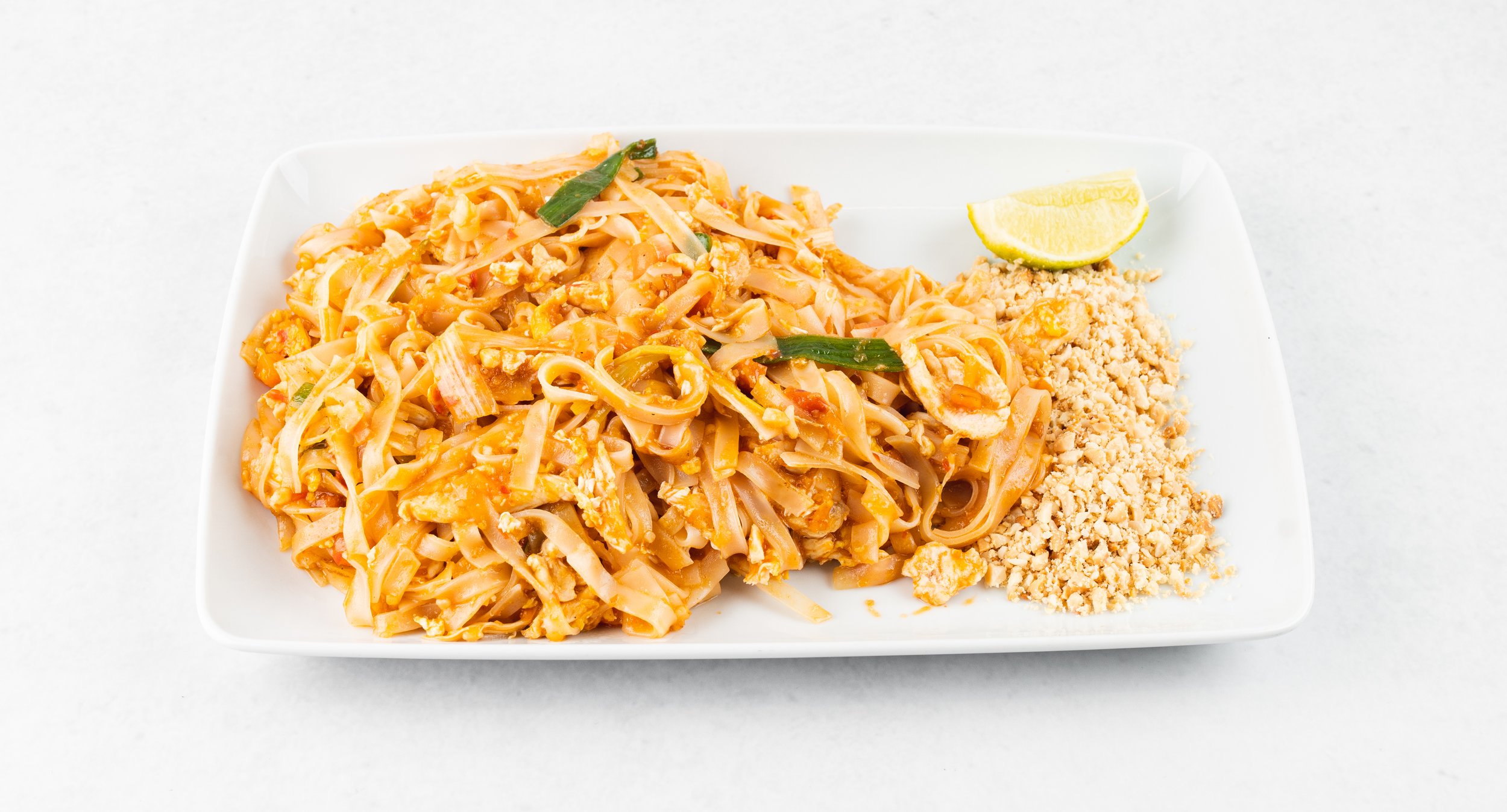 Discover the exotic taste of authentic Thai food. The best pad thai, fried rice, curry and other Asian culinary delights await at Chuty's restaurant.
Authentic Thai food with homemade sauces
Have you already tried the famous prawn or chicken pad thai, the spicy coconut soup Tom yum or a delicious curry with plenty of Thai spices? Chuty's restaurant takes you from the culinary corner of Supernova Ljubljana Rudnik straight to the heart of Asia. The menu brings the most popular Thai classics to life, with delicious choices also for vegetarians and vegans. All dishes are made with tasty homemade sauces, prepared freshly at the restaurant with local and authentic Asian ingredients. For a perfect culinary experience add to your order an appetizer, such a Vietnamese or spring rolls, and a refreshing drink, exotic juice or authentic Thai beer.
All Chuty's dishes are made fresh to order. However, the service at the restaurant is impeccable and really fast, which is convenient, especially when you visit for a quick lunch during office hours or while shopping. Enjoy the delicious Thai food in the relaxed food court at the shopping centre or take it to go and have your Asian feast wherever you want.
Chuty's – the heart of Asia on your plate
The Chuty's Heart of Asia story started in 2013 in the city centre of Ljubljana, when a determined team of culinary enthusiasts set to prepare authentic Thai food with homemade sauces. The love of Asian cuisine powered an immense gourmet curiosity that quickly escalated into a story of success. Rich Asian flavours and freshly prepared sauces convinced many foodies to enjoy more and more authentic taste of the most popular Thai dishes.
Today, Chuty's is known as a chain of Thai restaurants offering the most popular Asian dishes on their menu. Besides at Supernova, you can find Chuty's restaurants at other locations across Slovenia, whether in shopping centres or city centres. No matter the location, the Chuty's team always brings top quality to the table with immense devotion to the restaurant mission – to create delicious moments.