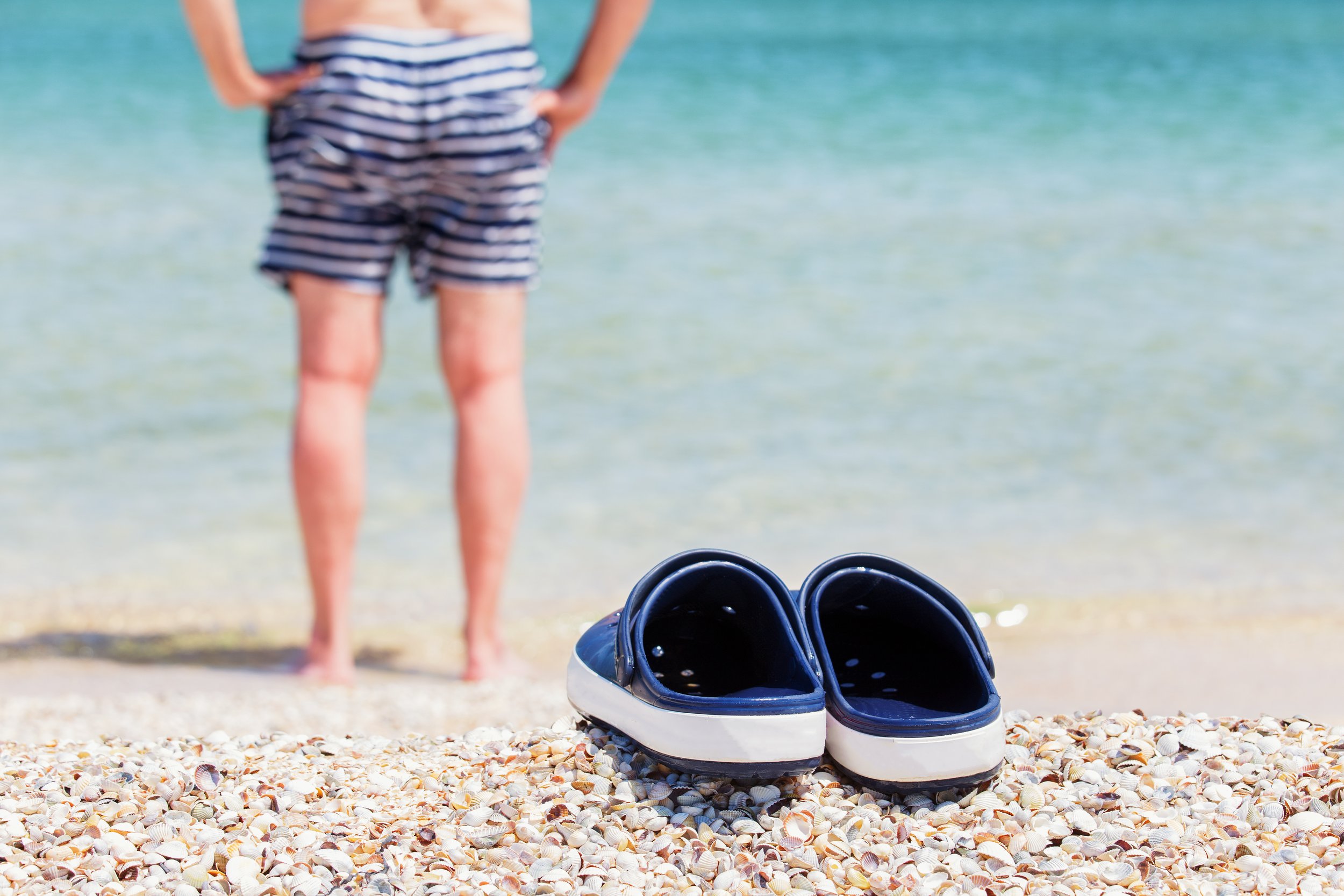 Crocs ™ - recognizable footwear with over 120 different models for men, women and children. With its colourfulness and comfort, Crocs footwear is suitable for all occasions and for any weather.
Choose your favourite Crocs shoes at Supernova Ljubljana Rudnik
In 2008, the company entered the golf shoe market, acquiring the manufacturer of this footwear -Bite Footwear, thus introducing a pair of Croc, Ace-style golf shoes. The "Fuzz Collection" with removable wool liners is on offer for the winter season. Crocs footwear is very comfortable, so it is also suitable for all-day wear in adverse conditions. The company has developed a complete collection of shoes designed to be worn in the workplace to provide the highest level of comfort at work to its customers.
Various collections and accessories are available for men, women and children. The company also released a line of handbags in different colours. In case that you are not satisfied with the purchase, Crocs provides you with a 90-day trial period and in the event of returning the product, refunds your purchase price.
Crocs - footwear that can also be personalised
Crocs, Inc. is an American company based in Niwot, Colorado, which distributes and once manufactured these foam clog shoes. The Crocs were founded in 2002 by Lyndon "Duke" Hanson and George Boedecker Jr., who acquired the contemporary design from the company Foam Creations. The shoe was originally developed as a boating shoe. The first model designed by Crocs was intended as a footwear to wear on the beach, and was introduced in Florida in 2002 - 200 pairs were sold. Since then, the Crocs have sold 600 million pairs of shoes.
Crocs are available in a variety of styles, colours, patterns and designs. Classic shoes are available in more than 20 colours: most other collections include a colour palette of four to six colours or a two-colour combination. Crocs designs a variety of collections, tailored to wear in different conditions and circumstances, and to be worn at any time of the year. It also sells Jibbitz accessories, these are ornaments that can be glued to the ventilation holes in the shoes.