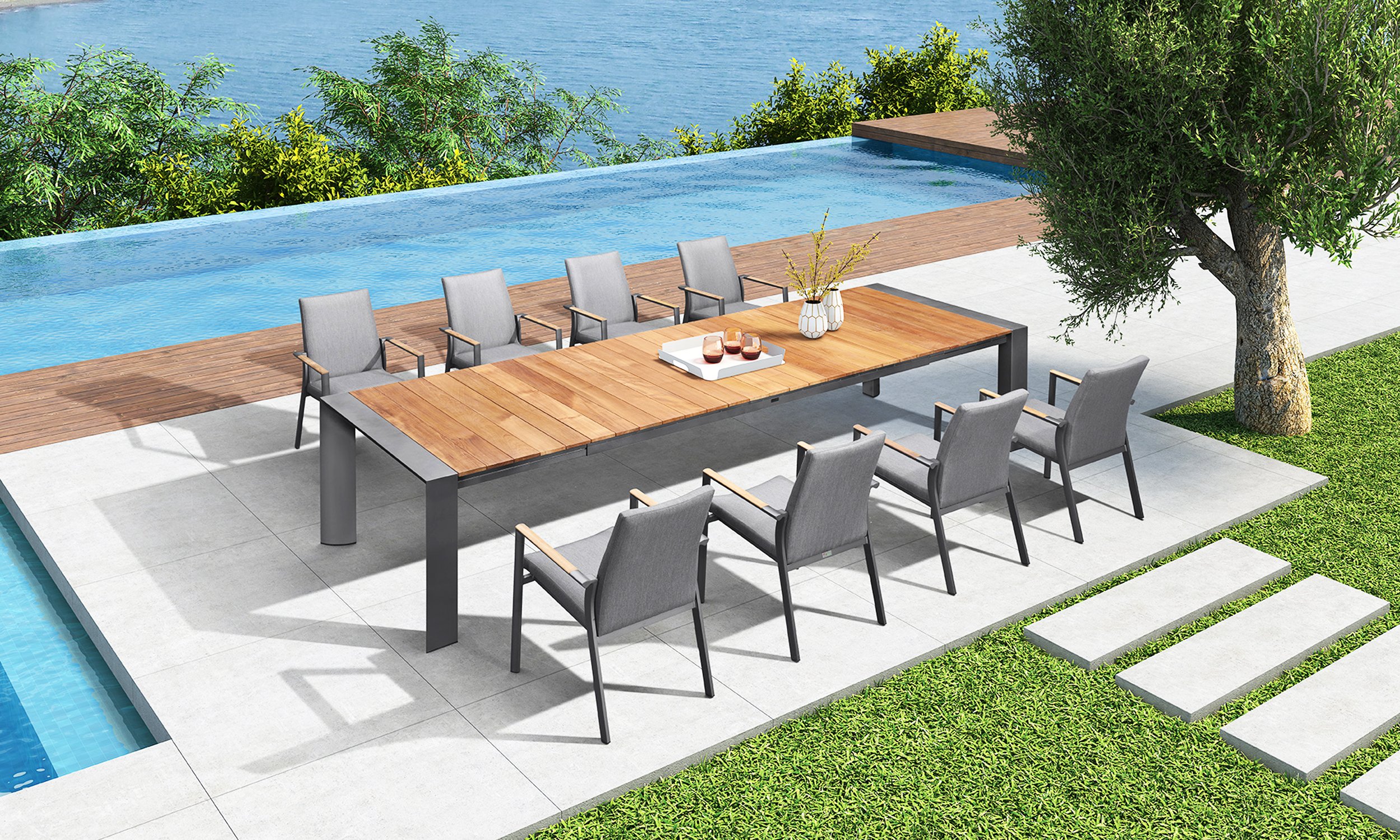 High quality furniture for every home. Office chairs, garden furniture sets, sun loungers, tables, and other furniture with impeccable design for a modern lifestyle.
Škerjanc furniture creates modern environments
Comfort starts with high quality furniture. Looking for chairs, a dining table set or office furniture with outstanding design to complement your unique interior design style? Škerjanc showroom at Supernova Ljubljana Rudnik shopping centre has it all – a wide selection of modern chairs and furniture ready to upgrade your home and office.
Create beautiful environments in minimalistic Scandinavian style or upgrade any space with a designer chair for a touch of personality. The wide selection of Škerjanc furniture caters to any taste. From classic chairs that fit flawlessly even in more traditional homes to modern chairs for more contemporary spaces. Besides an immense selection of indoor and outdoor chairs, Škerjanc also offers outdoor and dining tables, office chairs and furniture, patio and garden furniture and sun loungers ready for carefree summer days on your terrace or balcony.
Škerjanc furniture is well-known for premium quality of materials and manufacturing, while keeping good prices. Discover the latest collection of chairs and patio furniture at the new Škerjanc store in Ljubljana.
Škerjanc outstanding quality at best price
Škerjanc is a family business with a rich tradition of chair production in various materials. Today the company is expanding into the field of furniture and home décor, striving for polished, comfortable, and overall perfect living environment even for most demanding customers.
At Škerjanc they acknowledge that customers value three very simple aspects: quality, competitive prices, and fast delivery. Affordable and durable for every home has become a vision leading towards company growth, bringing elegant furniture and chairs to customers on many European markets.
Škerjanc premium furniture can be adapted to customers' needs. With great understanding of interion design trends and immense knowledge, Škerjanc strives to make every furniture related wish come true, even the most unimaginable ones.