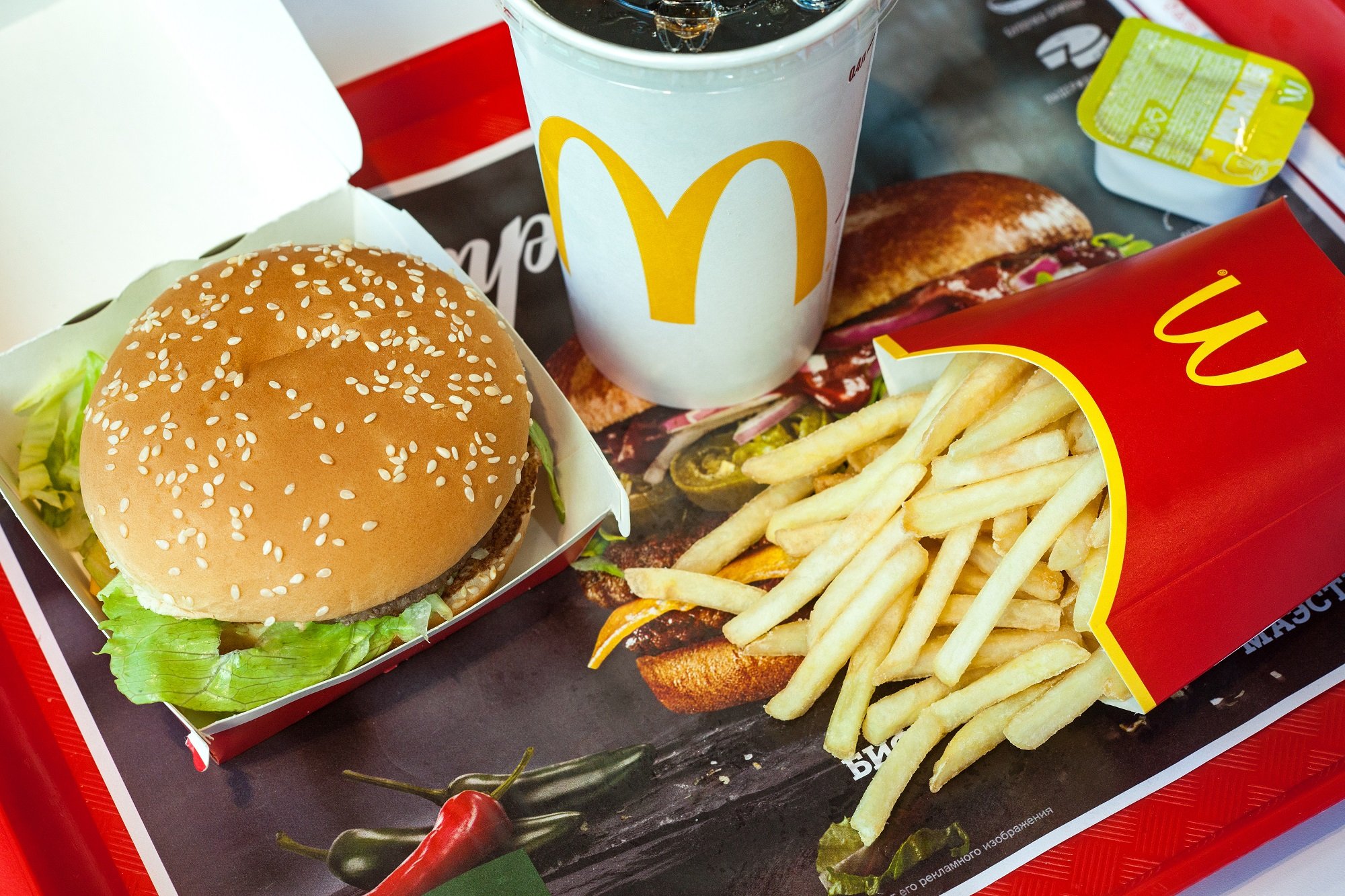 Feeling hungry? Order a juicy burger, fries, salad or dessert at the legendary 'Mac'.
When you are in the mood for fast food
Take a break from shopping at Supernova Ljubljana Rudnik at the popular McDonald's restaurant. The vast fast-food menu is never boring. On the regular menu find legendary classics like the Big Mac hamburger, the Cheeseburger, chicken McNuggets and delicious Wraps. But this is just the beginning – there is something tasty for everybody, from meat lovers to vegetarians. Create the perfect meal for lunch by adding a refreshing salad, crispy fries and soft drinks. Want something sweet? The desserts menu is already winking at you. Will you order a McFlurry ice-cream, a McSundae or a Shake? The kids love Happy Meal menus with a toy included, and when you shop in the morning, do not miss the McDonald's breakfast menu. It is amazing!
The modern McDonald's restaurant at Supernova Ljubljana Rudnik features 8 self-order touch screen kiosks. Do not stand in line, order quickly and enjoy your McDonald's dishes even faster. And for the coffee lovers there is McCafé, the McDonald's coffee shop with excellent coffee and exclusive cakes and desserts.
McDonald's is a part of the shopping centre food court. Now you do not have to agree on one restaurant with the whole party. Order from many different restaurants and enjoy your favourite dishes at a joint table.
McDonald's – a chain of restaurants with the best quality/price ratio
McDonald's has become synonymous with fast and quality food as well as drink service, both in the world and in Slovenia. At McDonald's, quality is the most important guideline in choosing and preparing food, it is upgraded by fast and friendly service and an impeccably clean restaurant decorated in a modern style. High standards in food preparation are achieved at McDonald's restaurants by using only the best product ingredients and working with selected, established and reliable suppliers. Throughout the year, McDonald's restaurants offer an exclusive range of dishes and interesting promotions, thus further enriching its rich standard offer.
McDonald's restaurants are distinguished by the most advanced interiors, free Wi-Fi access, new food and service technologies.