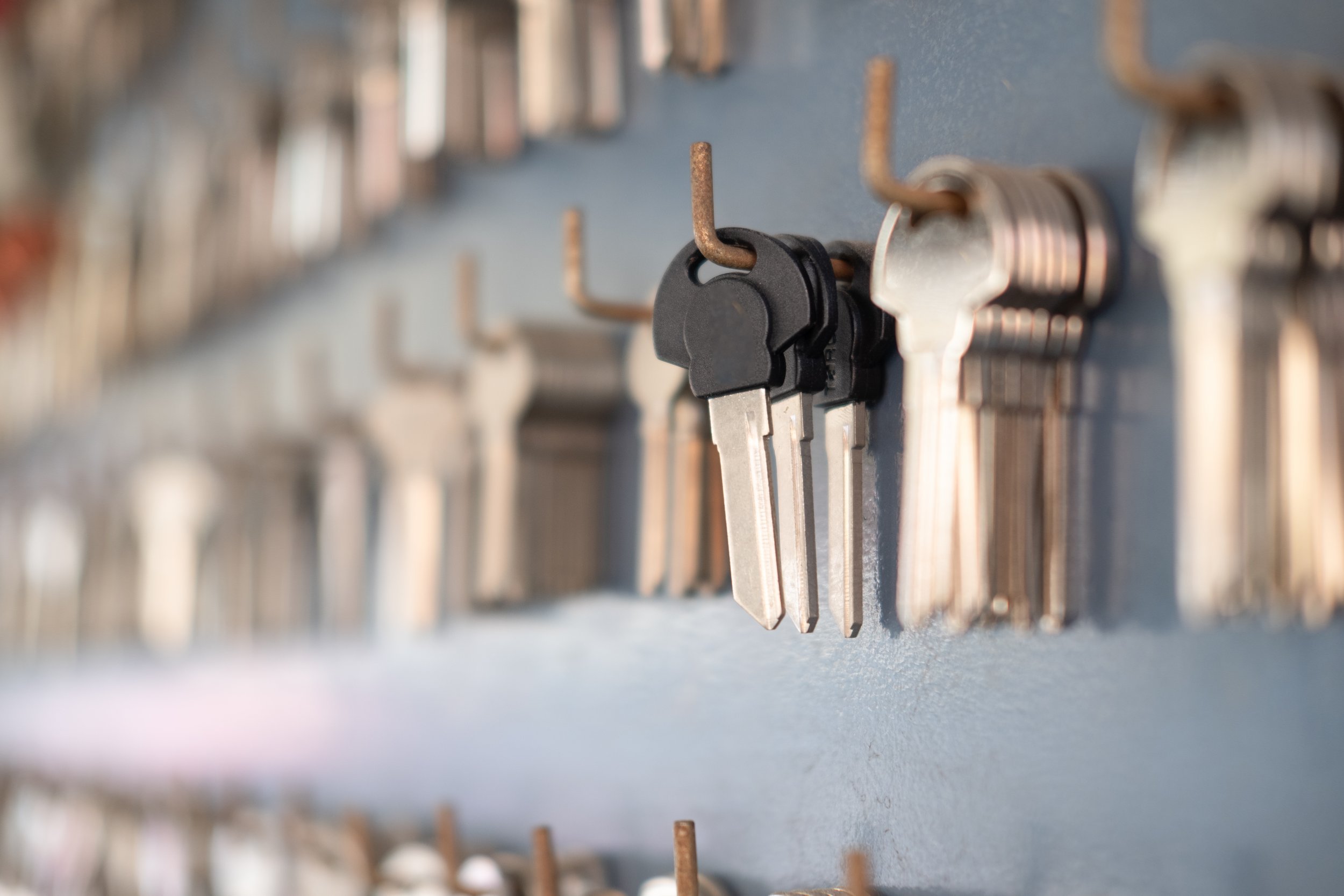 All sort of keys, programming and repair of car remote controls, making copies of remote controls for garage doors, garden fences and locks, laser engraving, shoe repair and cobbler services, blade sharpening and affordable photocopying. Clavis takes care of everything you need.
From spare keys to personal stamps with your signature or laser engraved signs
Have you lost your coded car key, your key fob for a remote keyless access system doesn't work or simply need a spare key? Clavis locksmith services have quick solutions for you, even when you have
a broken key or have lost all your keys. Visit Clavis at Supernova Ljubljana Rudnik where specialized locksmiths forge new keys with state-of-the-art technology. With remote control key fob or standard key, at Clavis you can get car keys for most vehicle brands. Your new key will be perfectly made and coded, ready to use in no time. Clavis is a specialist for all kind of keys, including keys for older types of locks and remote controls for sliding doors, gates and fences.
Besides a vast selection of keys, Clavis offers very quick and high-quality production of all kinds of stamps from manufacturer Colop. Standard stamps can be available in just 15 minutes. If you don't have the design yet, no problem, you can get professional advice and design services directly at the shop. The offer also includes production and engraving of keychains and pendants with laser engraving and cut. And when you need quick and reliable everyday services, at Clavis you get affordable shoe repair, knife, scissor and other blades sharpening, printing and photocopying services. Pre-order Clavis services at info@clavis.si or 041 289 060 and get 10% discount.
Clavis – excellent keys and reliable services
Clavis takes pride in good care for safety and customer satisfaction. The company specializes in key manufacturing, offering a high-quality and vast selection of keys for all types of locks that are commonly used on the market. Not only standard keys, Clavis can make keys for the most specialized lock-up systems, including safe vaults, security doors and coded car keys. A big advantage of Clavis keys is fast production, as you can get a reliable new car key in just 1 hour. And you can be sure of the quality, as the key comes with 10 years warranty. Do you have an old key that needs repair and restoration? At Clavis will be done in just 30 minutes. In some rare cases, when a certain type of key is not available at the store, at Clavis will find and order it for you, so in a few days you will be able to get a new key.