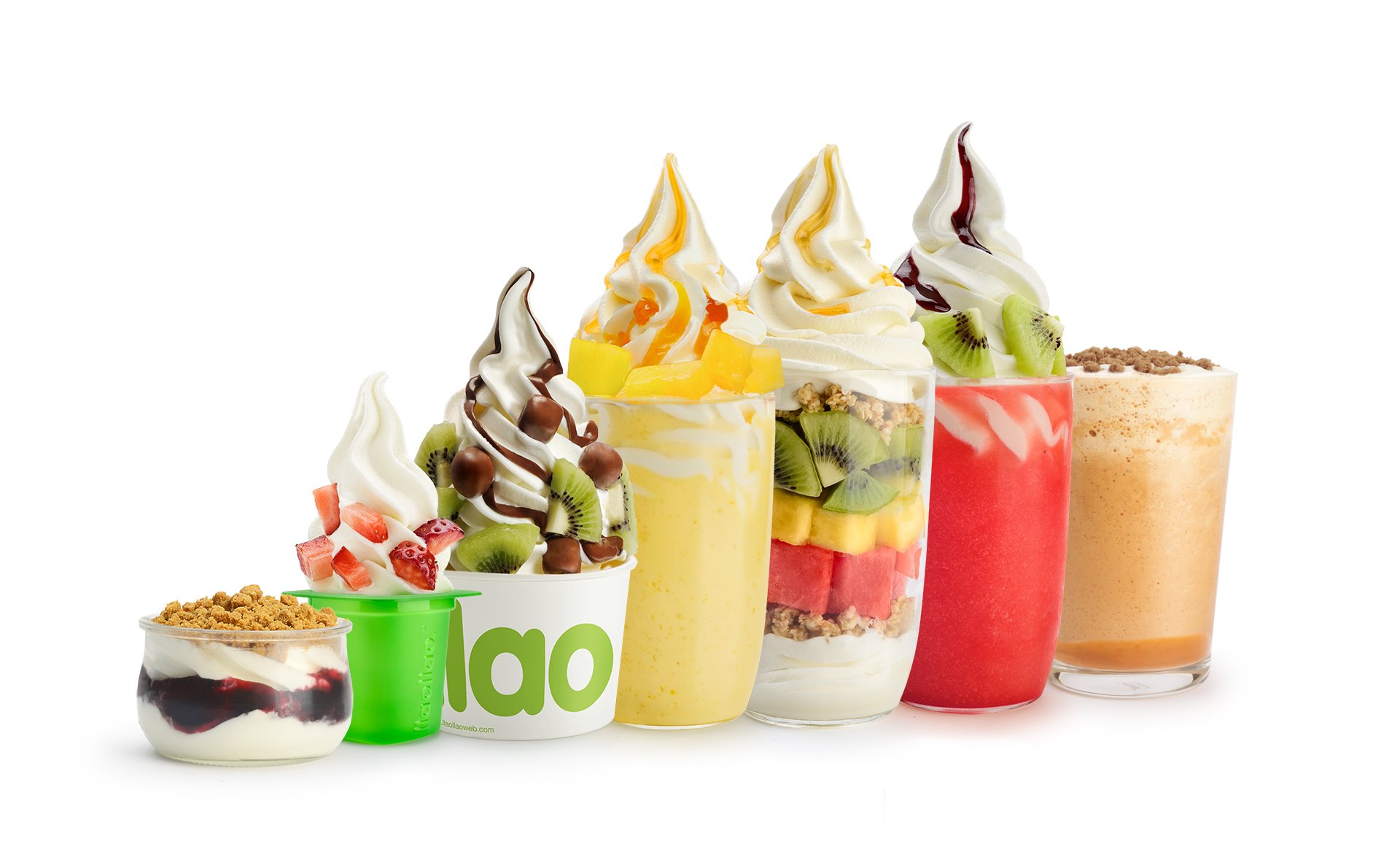 The no. 1 frozen yogurt brand in Europe. Discover the perfect creamy taste and many toppings, that make your frozen yogurt divine.
A sweet and healthy treat
Natural, creamy and much healthier than ice-cream. Llaollao is the prefect fresh treat for sweet tooths of all generations. The base of every llaollao cup is frozen yogurt, made with only the best ingredients, without any artificial colourants or additives. Choose your favourite flavour and add the topping of your choice – from fresh to crunchy, choose among fresh seasonal fruit, sauces, cereals, candy and more indulgent toppings.
Llaollao frozen yogurt is located in a nice comfortable atmosphere on the first floor at Supernova Ljubljana Rudnik. The little, cute shop will bring utmost delight to every frozen yogurt lover. Order your frozen yogurt to-go or sit at one of the tables and enjoy your sweet treat in pure comfort with friends or family.
Whether you love classic flavours or want to taste new combinations, llaollao will bring delicious, sweet treats your way. Try it out and discover why it is a popular destination for frozen yogurt lovers.
Llaollao is the No. 1 frozen yogurt in Europe
Welcome to the magical world of frozen yogurt. Fro-Yo, as some love to call it, is conquering the hearts and taste buds of many foodies. Llaollao, one of the largest European frozen yogurt franchises, offers a vast selection of high-quality creamy and fresh frozen yogurt. Enjoy it plain or add different topping from the varied selection to make every single cup of frozen yogurt unique. The options are endless!
From a small chain of frozen yogurt stores along the Mediterranean shore, llaollao has developed in one of the most popular and sought after frozen yogurt franchises with over 280 stores all over the world. Since the very beginning, llaollao advocates for top quality of every single ingredient, flawlessly merging into the perfect frozen yogurt experience. In a small cup, big serving or sustainable to-go packaging, llaollao frozen yogurt always caters to every taste.