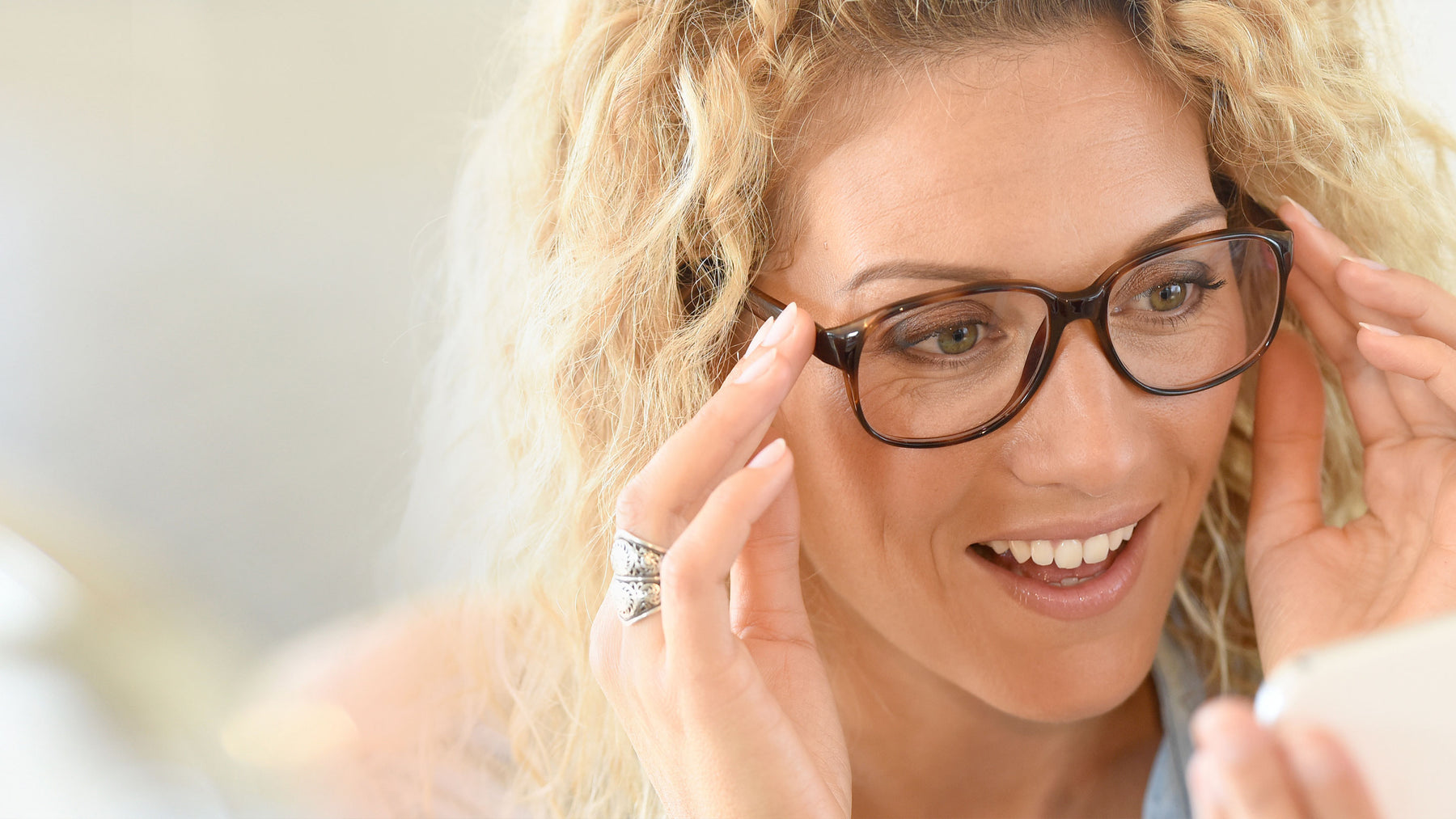 A wide selection of glasses frames, extensive knowledge and professional individual advice. At Morela eyewear store take good care of your sight and eye health.
Glasses that stand out in a crowd
Welcome to Morela eyewear world. The boutique eyewear store at Supernova Ljubljana Rudnik shopping centre brings sophistication and the newest eyewear trends. Are you looking for prescription glasses or sunglasses? At Morela you will always find your style. A wide selection of unique glasses frames will impress even the pickiest fashionistas. However, the main advantage of the optics store Morela are for sure the expert staff, available for individual consultation on choosing the right glasses and correcting eyesight problems.
In the elegant atmosphere of the Morela store, choosing new glasses is even more enjoyable. Try on the newest collections of eyewear from top brands and find the perfect glasses that fit your face shape and complement your style. You can also get an eye exam on state-of-the-art diagnostic equipment or get a free consultation for laser eye surgery with experienced Morela eye doctors. Order your prescription glasses at lower price, if you already have a prescription from your doctor, and don't forget to become a member of My Morela, a loyalty programme bringing you free eye exams, glasses maintenance and repair and other special offers and promotions available only to members.
Okulisti & optika Morela take good care of your eyes' health
With over 20 years' experience and tradition, Morela is well known to take good care of their customers' eyesight and eye health. Every year Morela eyewear stores and optic centres help over 15.000 customers achieve better eyesight, be it with high quality prescription glasses or eye surgery. The renowned Morela quality is built on knowledge, experience and state-of-the-art technology.
Morela understands finding the perfect glasses can be time consuming, difficult and often without proper professional advice. So Morela stores take special effort to make their customers' experience flawless and up to the highest standards. With classy and fully equipped stores, offering eye exams on state-of-the-art equipment and a comfortable private space to try on new glasses, Morela sets high standards that customers love. The offer at Morela eyewear stores includes highly sought-after brands like Cartier, Bvlgari, Gucci, Maxmara, Michael Kors, Oakley, Prada, Persol, Ray Ban, Tom Ford, Vogue and many more. With the advantage of an in-house optic centres, Morela also offers correctional surgery to improve your eyesight forever. Renowned eye doctors at Morela optic centres are known for top quality laser eye surgery and other procedures.