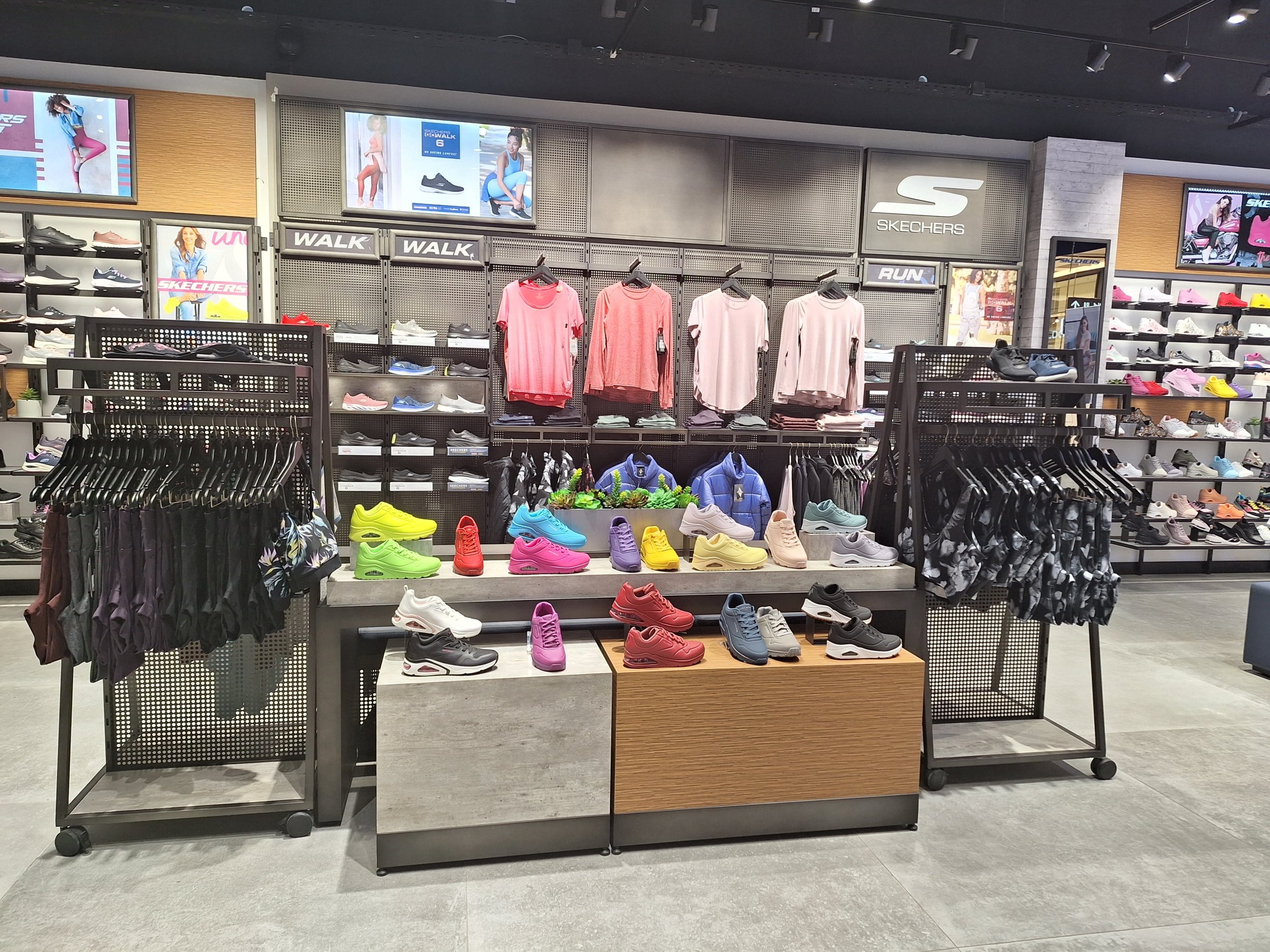 Comfortable footwear for leisure and sports activities. Skechers pampers your feet with soft memory foam and attractive new sneaker models.
Sneakers and footwear for the whole family
Discover the new Skechers women's collection with innovative technologies like Skechers Arch Fit and Skechers Slip-In providing undeniable comfort. At the Skechers store at Supernova Ljubljana Rudnik you can also choose from numerous basic models of women's sneakers with mesh that are breathable, comfortable, elegant. Beautiful colours - white, red, and beige – make the sneakers very versatile, allowing you to wear them even with sophisticated attire. Skechers footwear is suitable for both summer with sandals, slippers, and flip-flops, as well as for winter.
The store also offers Skechers men's sneakers suitable for various occasions. You can choose among different models with various technologies, such as Skechers Arch Fit and Skechers Slip-Ins. Sneakers are made from various materials, from leather to canvas sports shoes, in different colours and colour combinations. There are also men's sandals, slippers, and flip-flops by Skechers, which are an excellent choice for the summer season.
Moms, are you looking for children's Skechers sports shoes with lights? Skechers offers numerous models of children's light-up sneakers. In the Skechers children's range, you can also find high-tops, high sneakers, as well as sandals and slippers for summer.
Let's not forget the most sought-after and popular model, Skechers Uno sneakers, available for the entire family, including men, women, and children. Explore the rich range of Skechers sneakers and other footwear and choose your new pair from the extensive collection.
Skechers – Comfort technology for your feet
The American brand Skechers was founded in 1992 and quickly won fashion enthusiasts worldwide, including in Slovenia. In recent years, the Skechers footwear brand has exponentially developed and established itself as a leader in sports and fashion footwear, with a particular emphasis on sneakers.
Skechers sneakers boast comfort and innovation. Nearly all Skechers footwear is equipped with memory foam, providing better foot support and comfort. An important technology includes Skechers Arch Fit, which supports the foot's arch and allows removable supportive insoles for more comfortable walking. It's also worth mentioning the Skechers Slip-In technology, enabling lace-free footwear, making it easier and faster to put on.
Skechers stores are managed by Mass d.o.o..