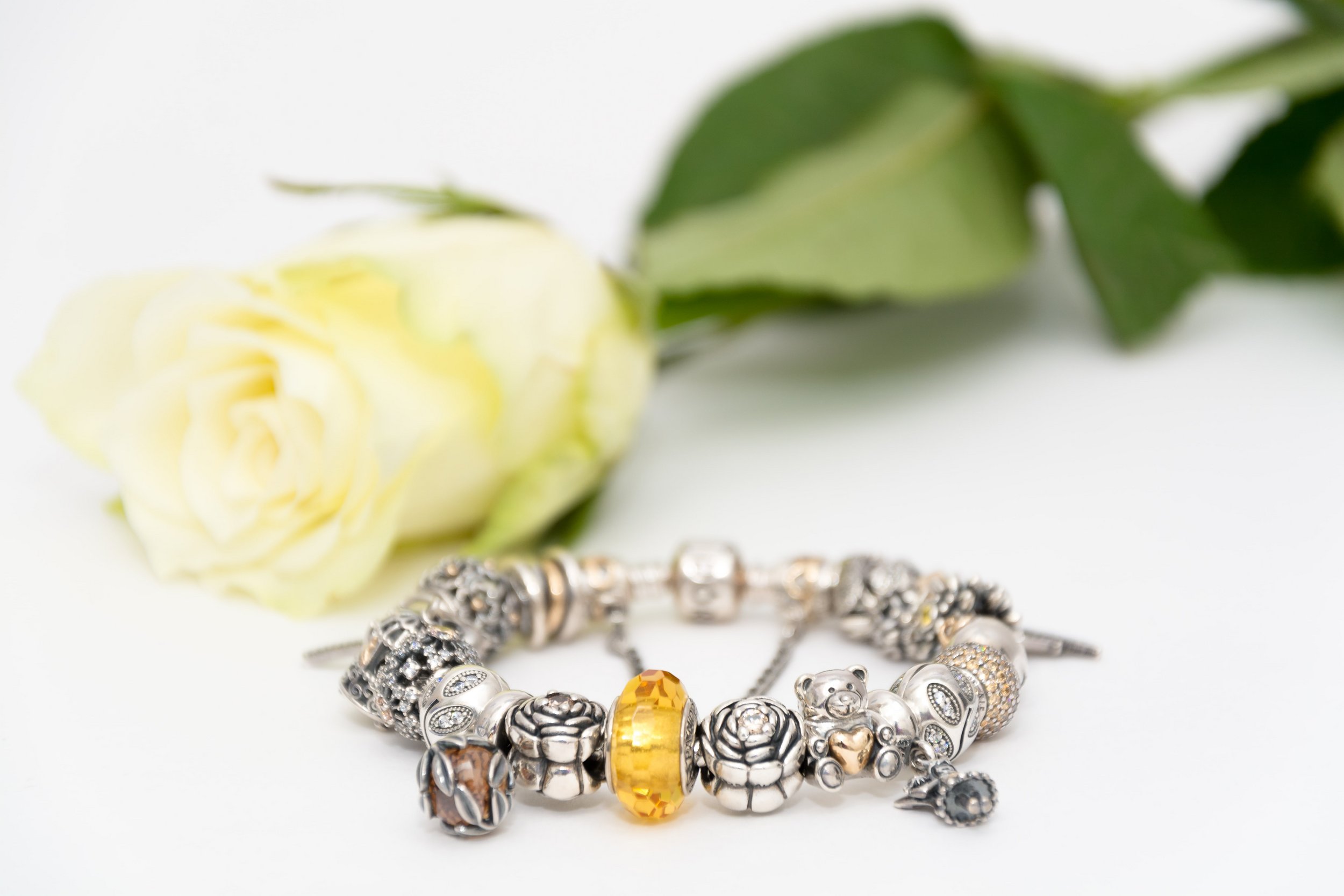 Contemporary and feminine jewelry, combining traditional craftsmanship and modern technology, has produced a unique design that makes PANDORA jewelry unique in the world.
A great touch of true elegance in PANDORA
At PANDORA's Supernova Ljubljana Rudnik Shopping Center, you will always be thrilled with the special new collections that keep up with the latest trends in the jewelry world. You will surely be impressed by the special jewelry designed for friendship, which can be honoured with a matching combination of friendship bracelets and accessories. You can choose from a wide range of beautiful pendants with different meanings. If you are a fan of romantic details or modern elements, you will find the most beautiful examples of women's jewelry in PANDORA.
The PANDORA ROSE collection, which is a real feature of PANDORA's range, will find a touch of romantic elegance in pink shades of jewelry. The ROSE collection is made from a unique blend of yellow metal that adds special charm to the jewelry. Find gifts of your own in PANDORA's timeless jewelry collections.
Handmade and elegant premium jewelry at very reasonable prices
In is a fact that every woman has her own memorable moments that she wants to preserve. The femininity and originality she wants to express, the personal story she wants to tell. That was enough of inspiration to create one of the most recognized jewelry brands that all women around the world love. PANDORA is a brand of high quality handmade jewelry that is sold at affordable prices. In addition to the most famous product, which is a bracelet with pendants, PANDORA also offers necklaces, earrings and rings. Modern and feminine jewelry as a combination of traditional workmanship and modern technology, has brought a unique design that is exactly what makes PANDORA jewelry unique in the world.
THe company was founded in 1982 with headquarters in Copenhagen, Denmark. PANDORA jewelry is sold in more than 100 countries, on 6 continents, at more than 7,800 stores, employing approximately 27,300 people worldwide.