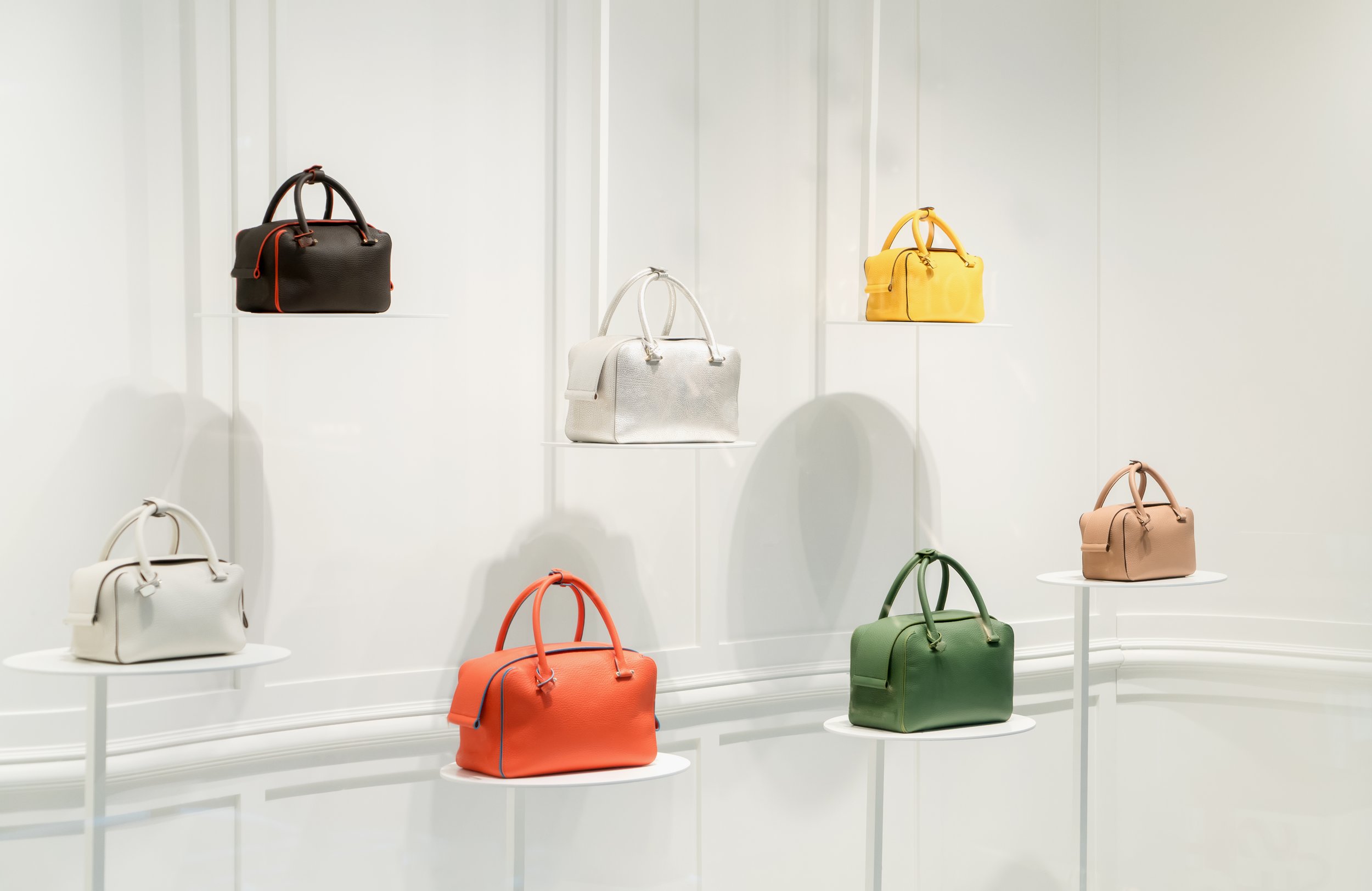 A rich offer of travel program, fancy goods and accessories by brands such as PICARD, Betty Barclay, Agatha Ruiz de la Prada, Oilily, Brunotti, Eastpak, Pulse, Convers, Dakine, PIP Studio, ESPRIT, Benetton, Sisley, Roncato, Travelite, NICI.
The largest offer of travel program and fancy goods, giftware and more at Supernova Ljubljana Rudnik!
Bags&More is a general importer and distributor of many renowned brands such as Roncato, Eastpak, Picard, Fiorelli, Valentino, Nice, Pilot, Edding, Jolly, Fila. In addition, the brands include Esprit, Desigual, Zwei, Gabol, Nike, Adidas, Dakine, Reebok, Delsey, Swissbrand, Totto, Anekke, s.Oliver and many others. The company also creates its own sales lines Travel & more, Fashion & more, Umbrella & more, Wallet & more, Bottle & more and Rucksack Only.
In the Bags&More range of accessories you will find suitcases, travel cases, cosmetic cases and everything you need for travel: handbags, wallets, belts, umbrellas, as well as school bags and pens. The Bags&More store of Supernova Ljubljana Rudnik Shopping Center also offers an outlet sales offer at discounted prices, which collects collections of past seasons of recognized brands, which are available at very reasonable prices, also various discounts are constantly available, such as seasonal discounts
Handbags, stationery and more …
Bags&More and Office&More is a leader in the field of bags, luggage and stationery. The company with the distinctive trademark "&More" is the official reseller for over 30 popular brands, including Roncato, Eastpak, Picard, Valentino, Nici, Fila, Esprit, Desigual, Nike, adidas, Dakine, Reebok, Delsey, Swissbrand, Anekke and s.Oliver. It is present in the Slovenian market since 1991 and has currently more than 65 shops.
The slogan "More for You" underlines the vast selection of products, high quality and best prices. The company success is built on strategic choice of brands and original store brands that reflect the market and fashion trends. Bags&More is a true specialist for men and women fashion and travel bags, handbags, gifts, stationery, school supplies, promotional and business gifts. It has also led some successful collaborations for special school supplies lines with popular Slovene icons, such as Luka Dončić and Lepa Afna.