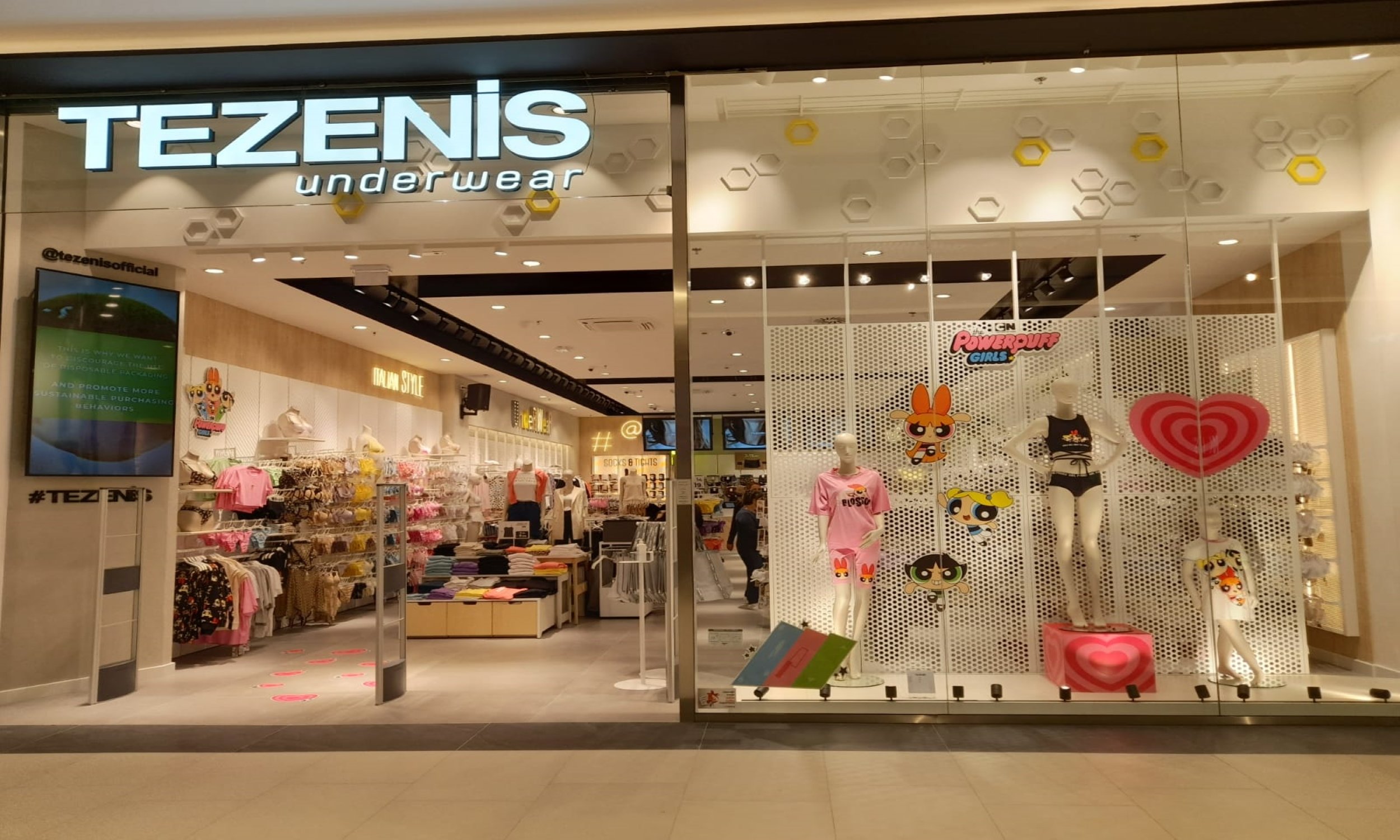 Young, trendy and full of inspiration. Italian fashion brand Tezenis brings lovely underwear, pyjamas, swimwear and casual clothing to your day.
Choose the incomparable Tezenis comfort
Beautiful designs, high-quality materials and playful combinations. Youth and fashion trends intertwine in the trendy Tezenis collections. The store at Supernova Ljubljana Rudnik shopping centre brings seasonal new collections for women, men and kids. Soft and comfortable Tezenis underwear is perfect for everyday wear. Top quality materials with lots of natural cotton offer perfect comfort even to the most sensitive skin, while fashion collections give the extra trendy flare to your day with amazing colours and cool patterns. Try underwear bottoms, boxers, briefs, Brazilian briefs or thongs and match them with comfortable bras and tops.
For even more comfort at home, Tezenis has amazingly soft sleepwear and casual clothes for everyday use. Are you looking for light short-sleeve pyjamas or maybe a warm and cosy winter pyjama? Do you need more soft T-shirts, casual tracksuits or comfy leisure pants in your wardrobe? Tezenis makes all your comfort dreams come true. Check out also swimsuits and beachwear, that are especially colourful and diverse in the spring/summer collection, while during winter enjoy the playful Christmas sweaters and holiday collection.
Tezenis – underwear and sleepwear with trendy youth flare
The Italian fashion brand Tezenis has taken over the hearts of many fashionistas with its youthful, cosmopolitan and trendy style. Founded in 2003, the brand is always up to date with the latest trends and has an active role in co-creating the current young everyday style. Underwear, swimwear, hosiery, knitwear and leisurewear Tezenis bring fresh and colourful designs straight to the wardrobe, making the brand very popular among kids and young adults, as well as among everybody who love casual and creative fashion.
New designs come to Tezenis stores every week, so customers always have plenty of choice among the latest trends at competitive affordable prices. Tezenis is a part of Calzedonia Group, a fashion conglomerate with many popular brands, including Calzedonia, Intimissimi, Falconeri and Atelier Emé.