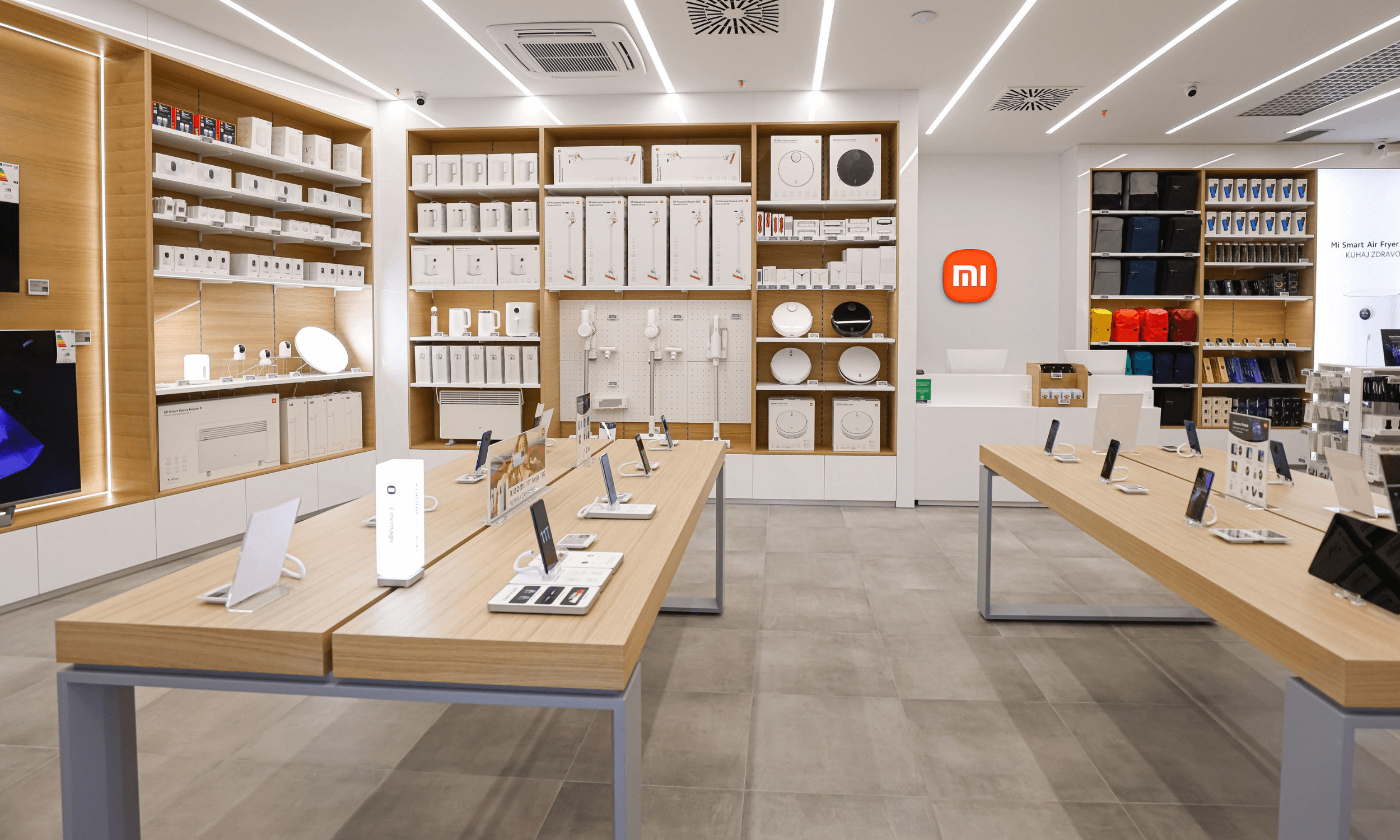 Discover the wide offer from worldwide renowned Xiaomi brand. From popular mobile phones to kitchen appliances and smart electronics, Xiaomi store brings affordable innovative technology.
The latest Xiaomi products at amazing prices
The conceptual Xiaomi store at Supernova Ljubljana Rudnik shopping centre brings exclusive Xiaomi collections of smart electronics to your home and lifestyle. Experience the new Xiaomi smartphones first-hand and join the many fans who already love them. With top-quality camera, powerful processor and a lot of storage space they have everything modern smartphone users seek.
Besides mobile devices, Xiaomi store has much more to offer for a comfortable life supported by the latest technology. Discover all functions of new robot vacuum cleaners, kitchen appliances, air purifiers, electric scooters and other Xiaomi smart devices with exciting new features and excellent price. The store also offers small electronic gadgets and accessories, such as smartphone headphones, car chargers, electronic toothbrushes, smart watches, web cams, smart sensors and many more smart tools that make your life easier.
Xiaomi – top quality technology available to all
Xiaomi, the fourth biggest mobile tech supplier in the world, has been bringing the joy of connecting and sharing to people since 2010. Its founder, entrepreneur Lei Jun, leads the brand with personal conviction that high quality and reliable technology should be available to all. This is why Xiaomi products, from powerful smartphones to other smart devices, are always priced fairly. Xiaomi advocates innovations and quality, which translates to flawless customer experience and operational efficiency. With consistently lower margins compared to most other manufacturers Xiaomi provides low retail prices and thus enables better life with innovative technology across the whole world.