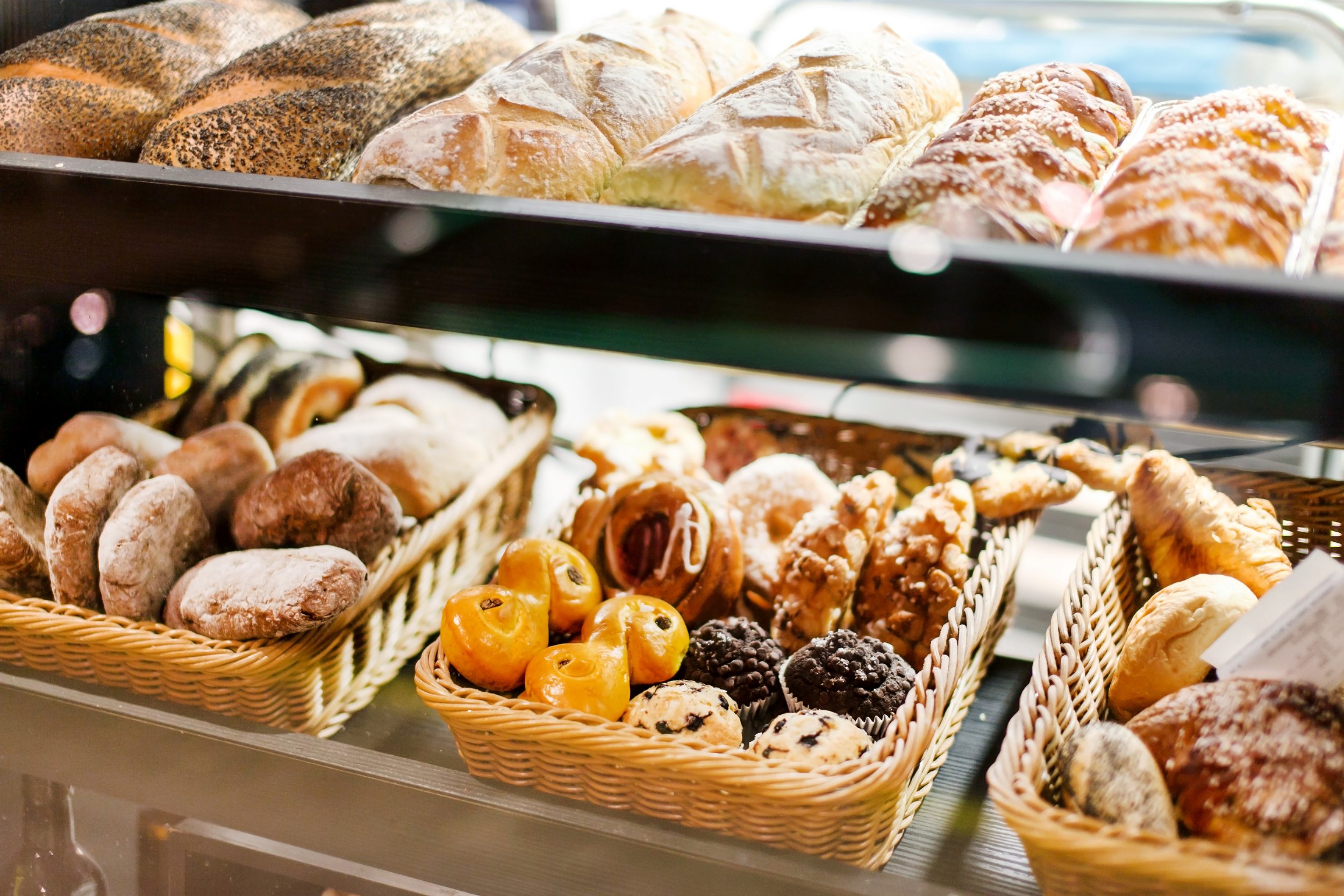 The Dober pek za dober tek bakery awaits you all day long with fresh croissants, colourful donuts, great breads, delicious fresh pizzas, sandwiches and great coffee.
Best baker!
Dober pek za dober tek, is located right at the entrance to the Supernova Ljubljana Rudnik Shopping Center. Every day it offers fresh baked goods, which can be a great snack while shopping. In addition, it also offers coffee and tea, which are also available in special offer combinations at very reasonable prices. Several types of tea and coffee are available in combination with sweet or savory snacks.
Always fresh and crispy
Fresh bread, sandwiches, croissants, burek, various types of pizzas are offered daily, as well as pastries such as premium muffins with salted caramel or mango cheesecake. The sweet specialty are colourful donuts and French macarons. The bakery also has baked goods made out of Tatar buckwheat, black and red lentils and turmeric. They also bake durum semolina bread - with organic spinach, red beets, turmeric and activated charcoal - naturally and without additives.