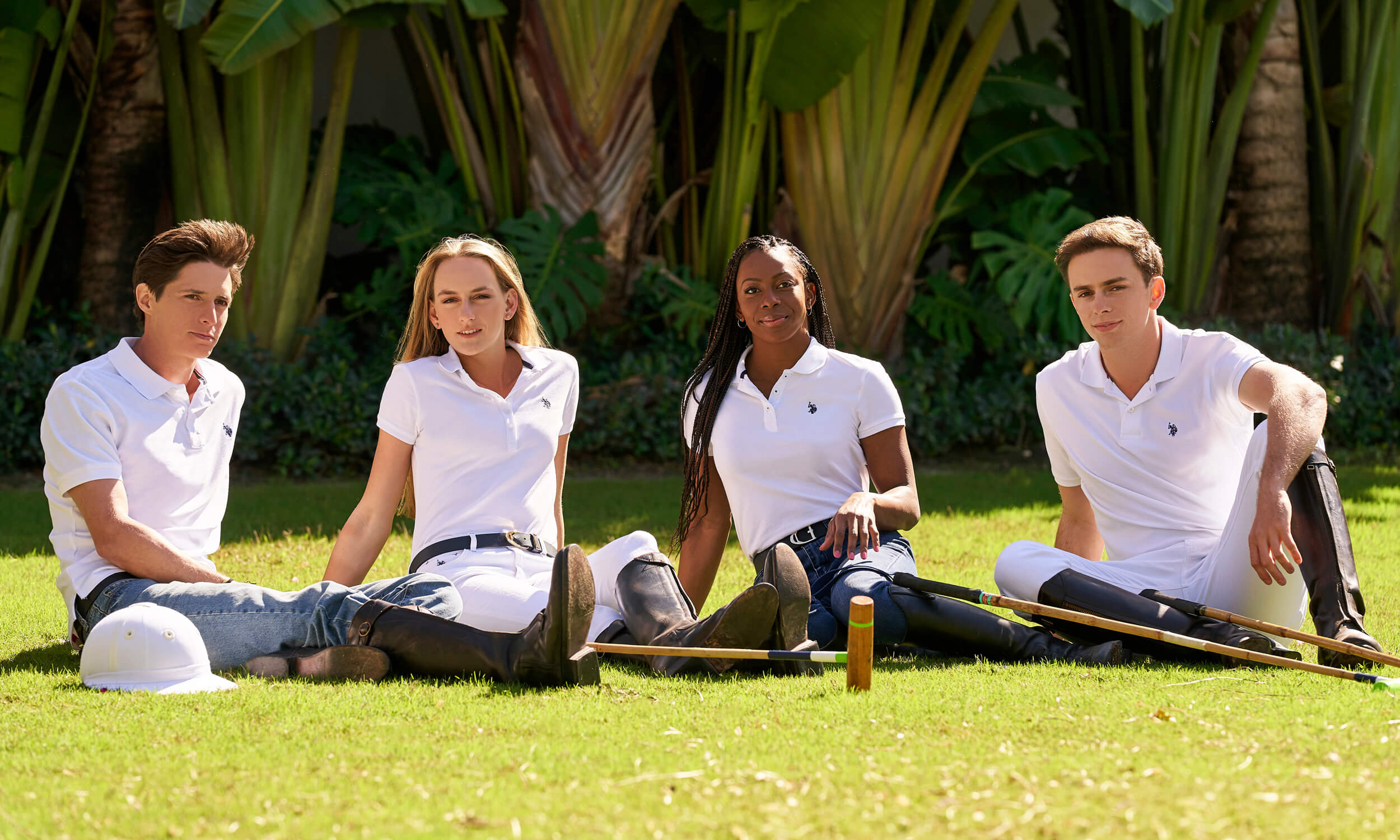 Authentic polo shirts, long-sleeve shirts and other clothing with sports elegant tradition. Comfortable casual clothes US Polo ASSN bring classic polo attire to modern fashion.
Original polo shirts from US Polo ASSN
Classic sportive elegance, full of life and authentic sport spirit. Wear an original polo shirt in your favourite colour and become a part of history. US Polo ASSN store brings the widest selection of polo clothing from the American brand to Supernova Ljubljana Rudnik. The legendary polo player in the brand logo reflects the elegance and prestige of every single fashion item. Find it on authentic polo shirts, long-sleeve shirts, sweaters, T-shirts, hoodies, tracksuits and other clothing items from the elegant active collection. Clothing and fashion accessories in new collections for men and women create a perfect style of timeless elegance with refined leisure and sportive outfits.
Visit the charming store and let the amazing offer from US Polo ASSN amaze you. In the fabulous selection of colours and designs you will find your perfect style for casual outings, the office or important celebrations. Do not miss the amazing socks and accessories that complement every outfit.
US Polo ASSN – authentic casual fashion
US Polo ASSN is a fashion brand that began and has grown with the tradition of American polo sport. The most legendary and unique fashion item, the US Polo ASSN polo shirt, was originally a part of the players uniform, but with time it became a true authentic fashion icon. Through the years the polo shirt gained prestige and often became a synonym for the elite and elite sports. Later was introduced in various trends and street styles, slowly becoming the classy fashion statement of today, a timeless icon of elegant leisurewear.
Besides the original polo shirt, US Polo ASSN brand offers shirts, sweaters, T-shirts and other fashion items for perfect elegant casual style. The brand often incorporates rich over 100-year long tradition in current collections, staying true to its American roots. Many say that US Polo ASSN is more than just a brand, it is an experience, as there is authentic spirit of polo in every single item. It is also the only brand that is officially a part of the United States Polo Association (USPA), giving part of the brand royalties to fund the organization.