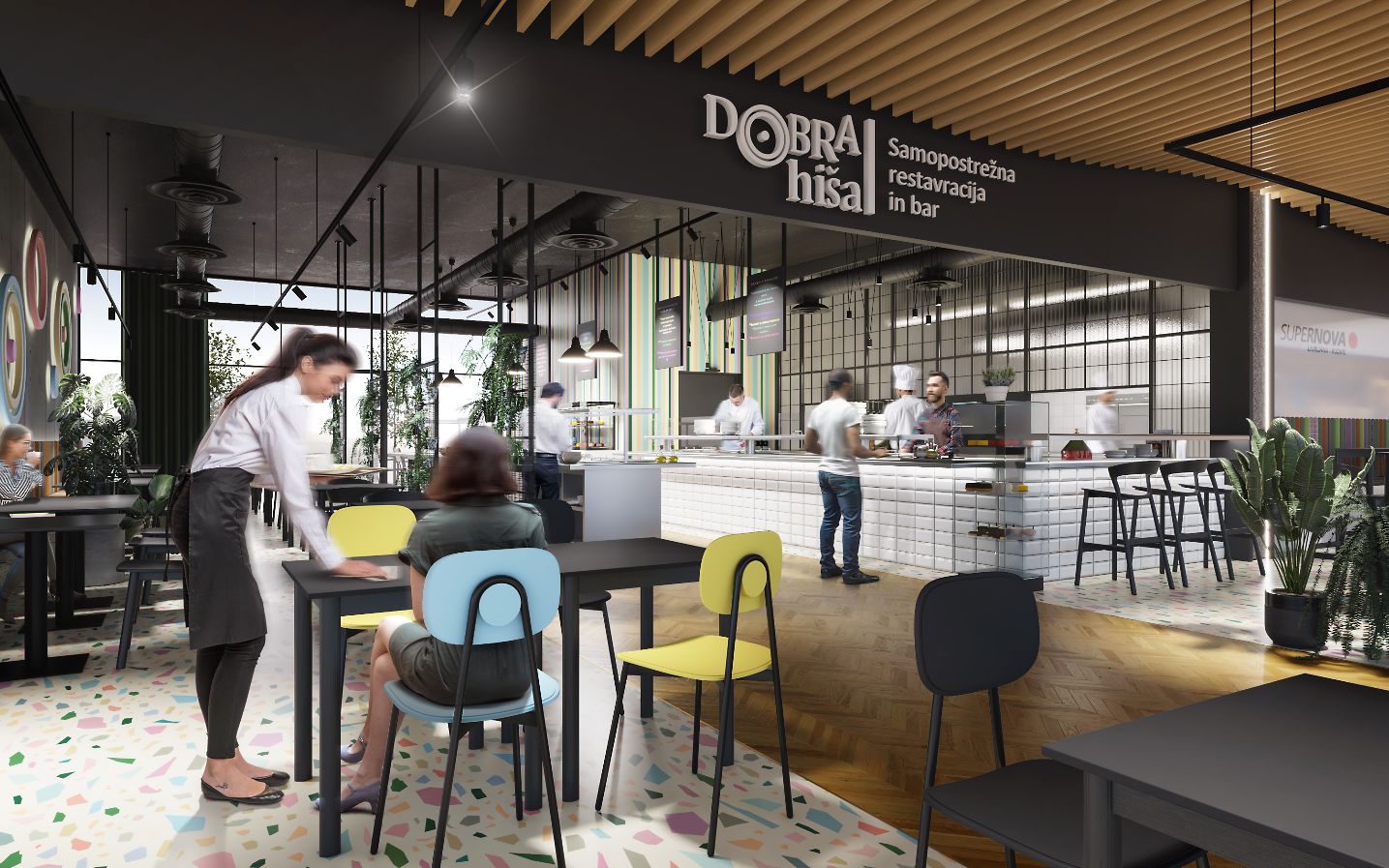 A self-service restaurant and bar where you can always stop for a good bite. Enjoy a freshly made lunch and indulge in the delicious dishes made with love.
The home of good food
A delicious, freshly made lunch always turns the day for the better! At Dobra hiša, everyday there is a tasty selection of fresh lunch dishes and complete meals to satisfy even the pickiest eaters. Are you in the mood for something homemade, or maybe something vegetarian, a meat dish or fish? Every day the menu of the self-service restaurant brings something new to the table, making your weekly meals varied, but always delicious and high-quality. Besides daily dishes and weekly menus, at Dobra hiša you can order from the regular menu or make your own salad from the vast selection at the salad bar.
Enjoy the delicious dishes with every single bite. Dobra hiša at Supernova Ljubljana Rudnik brings the best flavours, whether you order just a snack or a complete meal, from dish of the day to dessert. Every meal at Dobra hiša is accompanied with delicious homemade bread, while you can also enjoy the best coffee, refreshing drinks and other beverages.
Best service with a smile
Even when you are in a hurry, Dobra hiša takes care of your hunger and fills you up with energy. The nice ambient of the self-service restaurant is so cosy and homy, you will feel more relaxed on the spot, while the good quality food will make you crave for more. The restaurant takes pride in serving every customer as quickly as possible, always bringing smiles and good mood to the table. Daily fresh lunches and snacks always have a vegetarian option, while students can use their student discount with vouchers. The restaurant is easily accessible also by wheelchair.