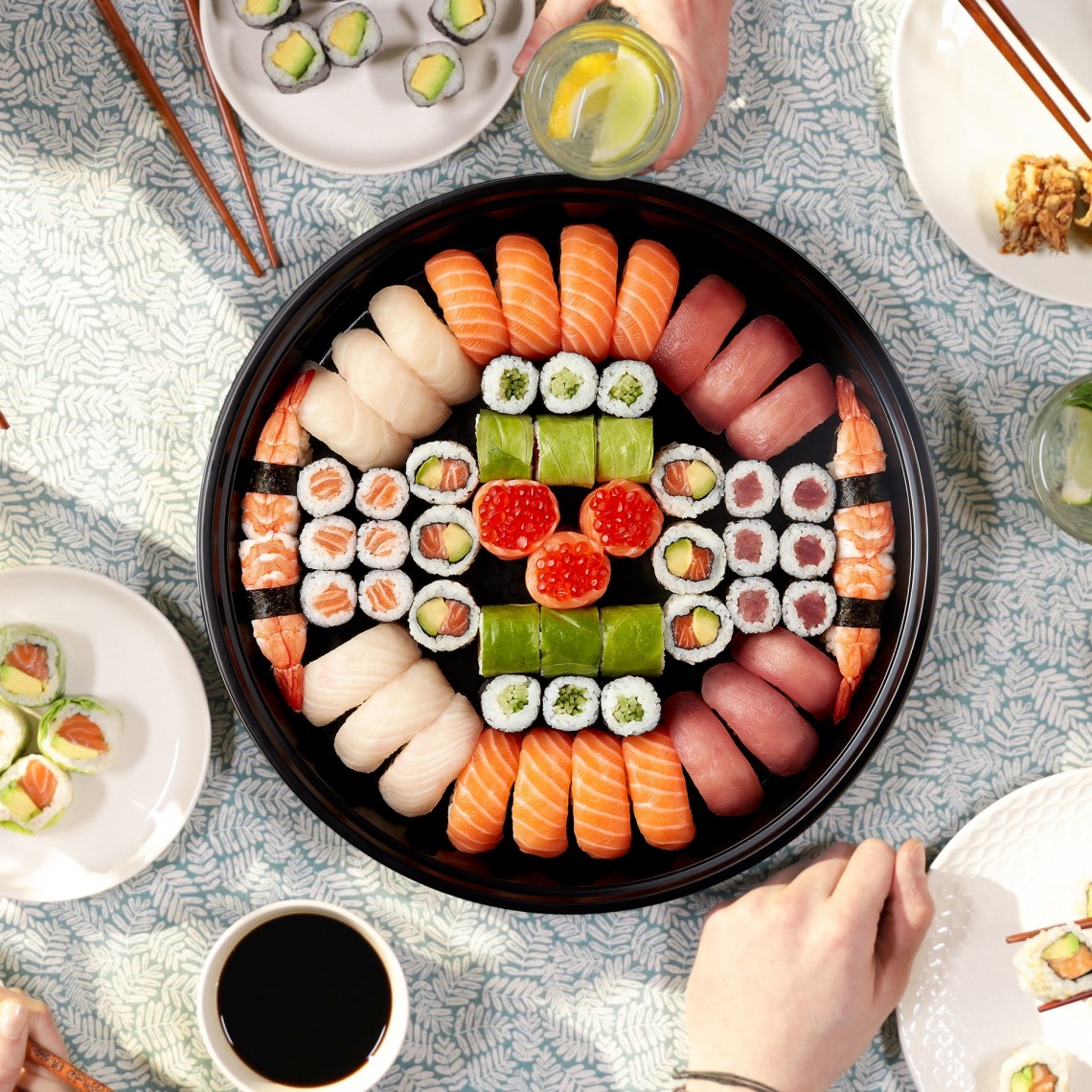 Are you a fan of Asian cuisine? Welcome to Lucky Cat, a restaurant with amazingly delicious Chinese wok dishes, sushi and ramen. Lip-smacking good.
Experience authentic Asian flavours at great price
From crowd favourite Chinese dishes to Japanese delicacies. Lucky Cat is the destination for all Asian dishes, from stir fry wok dishes to delicious ramen soups and the best sushi rolls.
Feeling hungry while visiting Supernova Ljubljana Rudnik? Lucky Cat offers the best Chinese and Japanese cuisine. What are you going to order for today's lunch – crispy duck or juicy chicken in a delicious Asian sauce, fried rice or a rich Asian noodle bowl? Maybe some Mongolian beef? The menu at Lucky Cat is full of the greatest dishes and bold Asian flavours.
If you love Japanese flavours, Lucky Cat restaurant has the best sushi and amazing rich aromatic ramen. Choose your favourite dishes and feel the magic. The chefs at Lucky Cat will always take you to a culinary journey. The secret are fresh ingredients and traditional recipes that transport you directly into the heart of busy Asian streets.
Relax in the joyful atmosphere of the restaurant at Supernova Ljubljana Rudnik and enjoy the mesmerizingly delicious flavours from China and Japan at affordable prices.
Lucky Cat brings joy on a plate
Simple but high quality. This is what Lucky Cat is all about. The outstanding Chinese restaurant brings plenty of choice for your Asian cuisine cravings. The menu features all classics, form stir fry and wok dishes to the best Japanese flavours of sushi and ramen.
The joyful atmosphere and amazing staff will take you to a culinary journey in the heart of Asian flavours. Feel the love and joy on every plate.