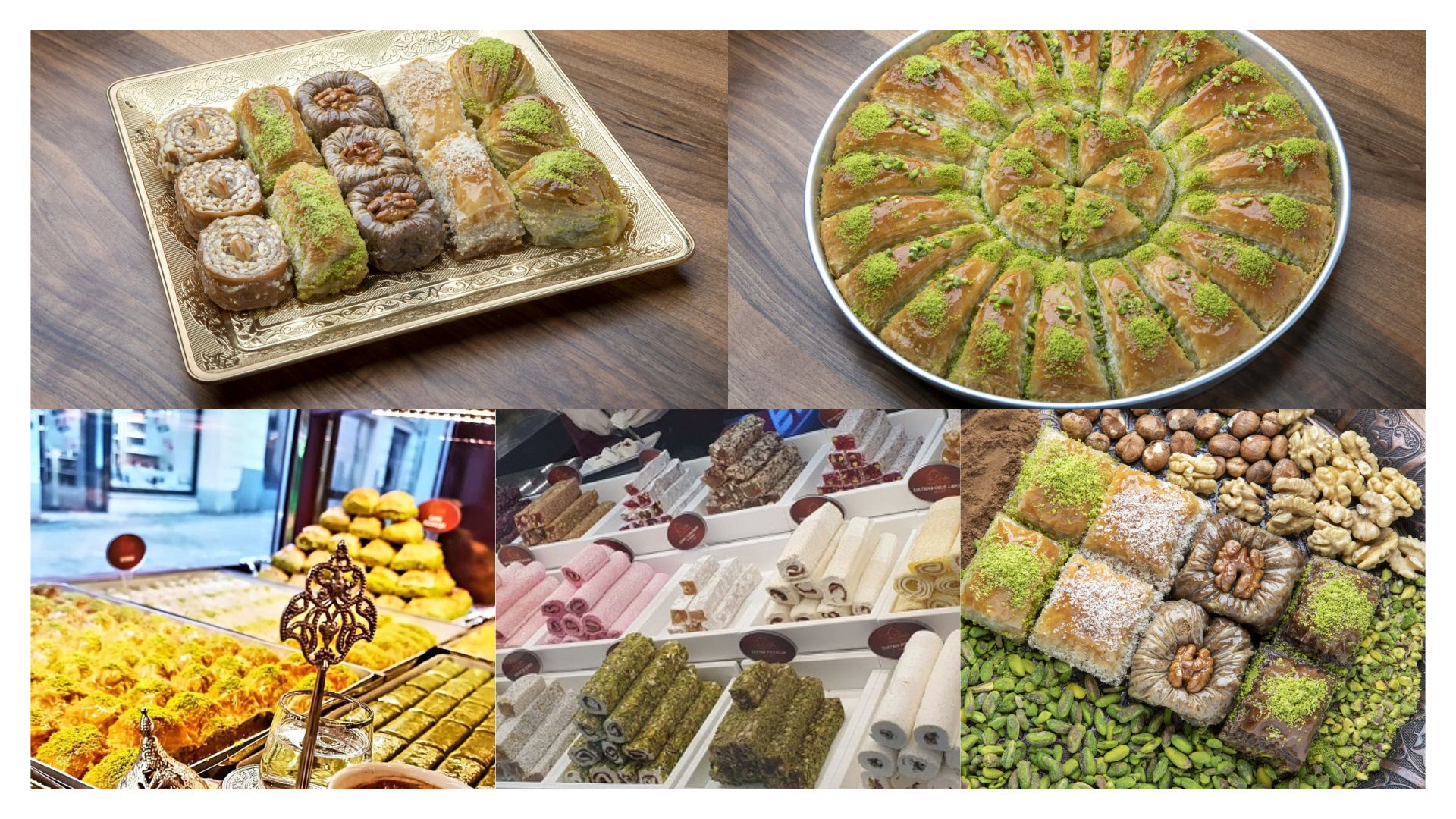 Original Turkish baklava, made from traditional recipe. Taste the Middle Eastern magic in many exciting flavour combinations.
Enjoy the real Turkish baklava
Delicious, juicy, and full of authentic flavour. Baklava is a true lady among Middle Eastern desserts. During your visit at Supernova Ljubljana Rudnik stop at La Turka shop and discover the passion for this sweet indulgent treat.
La Turka baklava is made following the traditional Turkish recipe, daily fresh and full of flavour. At the store you can find 23 baklava flavours. From classic baklava, made with walnuts or pistachios, to more exclusive flavour combinations, like chocolate-hazelnut, pistachio-orange or walnut-cinnamon. Every single baklava is an experience on its own. Baklavas La Turka are true original Turkish baklavas, made from thin filo dough and high-quality filling, not as sweet as their cousin, Bosnian baklava.
Besides baklava, La Turka offers 55 different flavours of lokum, another delicious traditional Turkish sweet, made from gelatine and flavourful fillings and toppings. In the store you can also find other Turkish delights, like Turkish tea, Turkish coffee, halva and more.
La Turka brings sweet Middle East tradition
La Turka was founded in 2012 with the mission to introduce Europe to the delicious world of high-quality Turkish desserts. First on the menu was the Turkish baklava, the flagship Turkish dessert. Baklava is a special treat for many cultures. From Balkan and Mediterranean to Middle Asia, baklava has many variations and includes various local spices and ingredients. The La Turka brand is focused on staying true to itself and on authentic sweets production, offering only Turkish baklava. The same baklava their grandmas made, and many generations grew with.
La Turka strives for long-term customer relations and provides excellent authentic products with innovation and advanced technology. The brand believes in treating customers with respect and faith. Creativity, integrity, and business ethic are a core part of its everyday business relations.