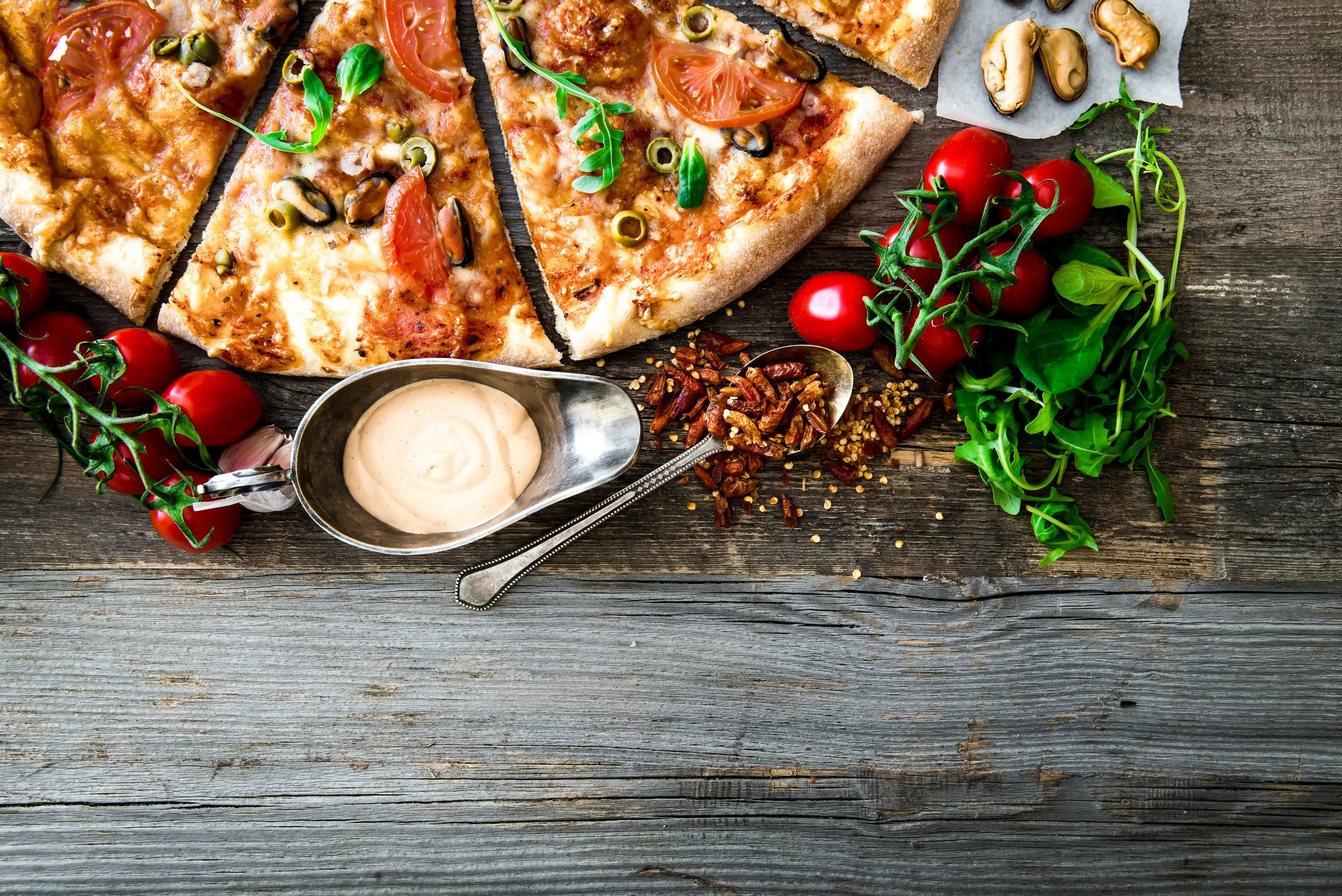 The Piazza del Papa restaurant prepares delicious Italian food, which is why all lovers of pizza, pasta and a variety of salads come there. You can pick up food between 10:00 and 19:00. The food is also served at the tables again.
Pizzas, lasagna, pasta, salads…
The Piazza del Papa restaurant at Supernova Ljubljana Rudnik Shopping Center offers more than 30 different pizzas, 33 or 35 cm in diameter from meat, seafood, vegetables, kids and family pizzas. Bolognese pasta is offered on spaghetti, with tomato sauce with basil and minced meat, and the menu also offers excellent lasagnas and salad bar salads.
Enjoy a great meal with friends or family at the Piazza del Papa restaurant, as everyone will find their favourite dish on the menu, which offers a wide selection of authentic Italian culinary delights. In addition, they offer plentiful and tasty student meals at great prices. Every day there is also a special offer in which you can find selected dishes.
Genuine Italian cuisine at Supernova
The Piazza del Papa Restaurant is a pizzeria, spaghetteria and bar for all generations. Italian dishes are on offer, so the menu includes pizzas, pasta, lasagna and a variety of salads. The Piazza del Papa menu is very varied, so everyone will find lunch, snack or dinner suitable to their taste. Employees always strive for fast and friendly service, and in addition to delicious dishes, customers can drink great coffee.
The restaurant is especially popular with families with young children, because in their immediate vicinity there is a children's corner where children can play carelessly, as parents can always have them under control. Of course, all the customers who love great Italian food while shopping are welcome.