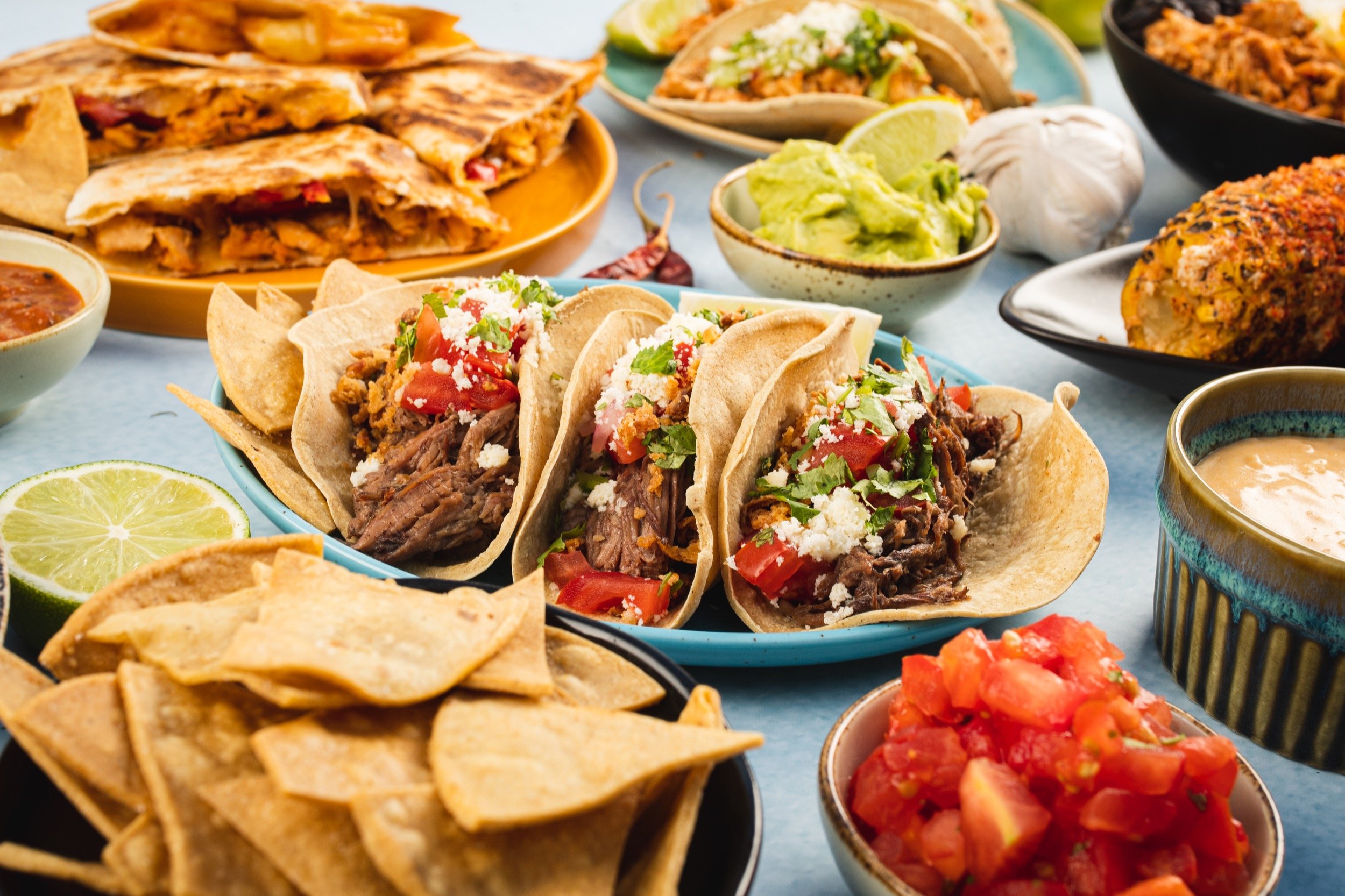 There is something passionate about Mexican food, that makes it so popular. In the Chili & Limes restaurant dishes are always made from authentic ingredients and ready for a take away.
Varied freshness of Mexican flavors
Welcome to Mexico! Of course, you are still in the Supernova Ljubljana Rudnik shopping center, but when you visit the Chili & Limes restaurant, the delicious culinary scents will take you far to Central America. You will lick your fingers at the well-known and popular traditional Mexican dishes in modern versions, which are freshly prepared and quickly served in a street food manner.
Tortillas, as a base or accompaniment of many Mexican dishes, are 100 % made of corn. It is worth mentioning that pork and beef are carefully marinated and then slowly baked in the BBQ smoker. All marinades and salsas are also freshly prepared, as well as homemade tortilla chips. So what will you choose today? The menu of this Mexican restaurant has so much to offer: tacos, buritto bowls, quesadillas and taquitos, famous guacamole etc. Don't forget to make a toast with a popular Mexican drink - Jarritos soda.
Chili & Limes - a restaurant of real Mexican food
Chef enthusiasts at Chili & Limes get inspired by freshly prepared dishes of authentic Mexican flavors, but in modern variations according to their own recipes. Delicious flavors, fresh aromas and selected local ingredients offers you a culinary pleasure in the style of popular street food. If you don't have time to eat on the spot, they will pack you a 'take away'.
Chili & Limes culinary specialties start with 100% corn tortillas, freshly prepared salsas and marinades, homemade tortilla chips and guacamole sauce, followed by tacos, taquitos and quesadillas with various meat and vegetable combinations and rich Mexican buritto bowls. BBQ smoker is the secret of the Chili & Limes – they marinate beef and pork meat first and then 'smoke' it for several hours. This way they achieve extremely full flavors and juiciness of the meat. They choose Slovenian pork and beef, and prefer local and seasonal ingredients. Sustainability is also on the menu, as 'take away' plates, utensils and glasses are made of ecologically degradable materials.
Recognizable variations of Mexican dishes in Chili & Limes makes it so easy to choose an appetizer and a main course. If you want to taste the most popular Mexican drink, ask for soda Jarritos, sweetened with sugar cane.