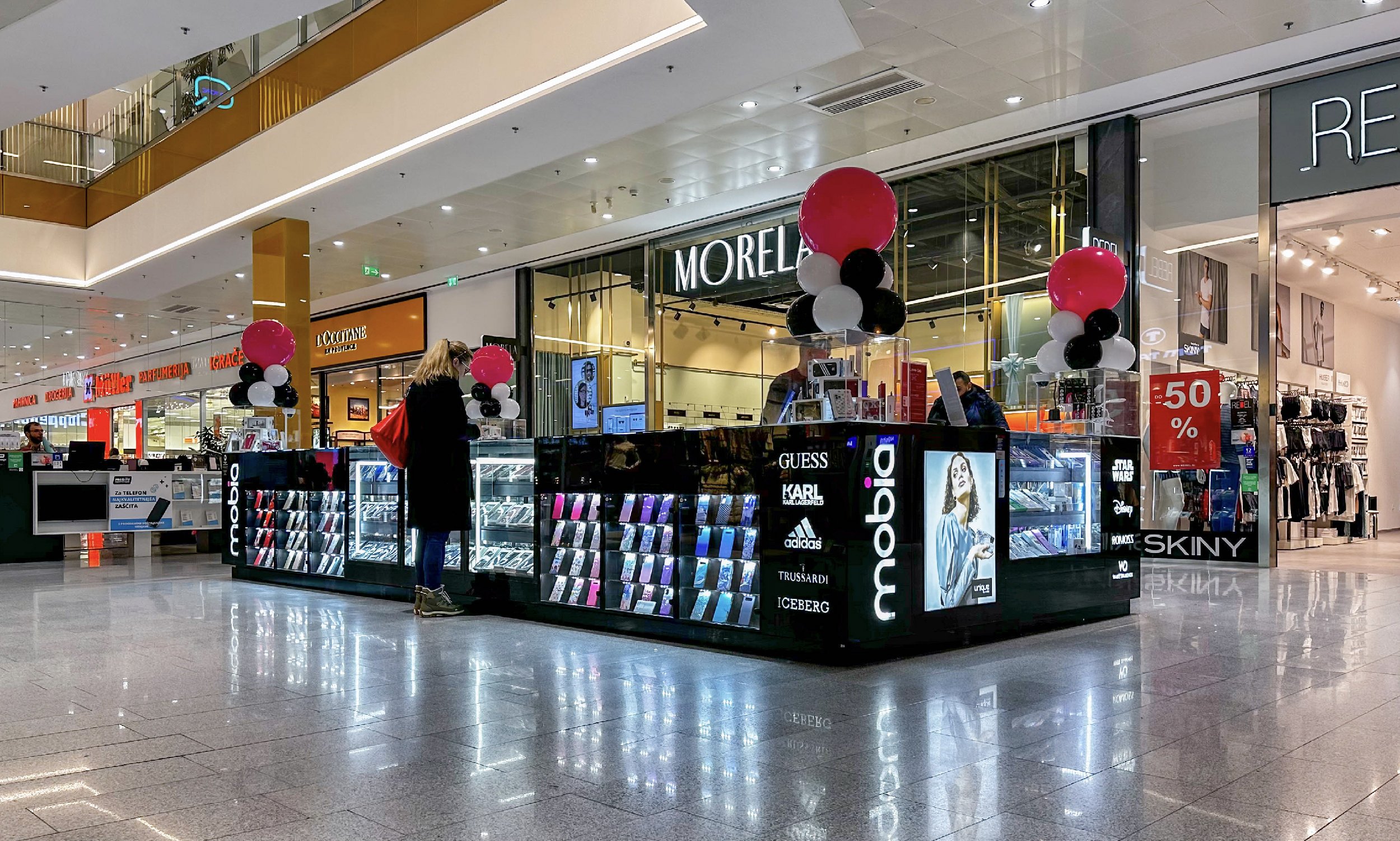 Trendy phone cases and high-quality accessories for all your mobile devices. Mobia takes tech style to another level.
Style and protection for every smartphone
Smartphones are an essential part of your life, make them a part of your identity and style too. Dress up your smart devices in high-quality and durable protective phone cases and slips from the most popular brands. Mobia store at Supernova Ljubljana Rudnik shopping centre offers the latest trends in phone cases for all popular mobile devices. Looking for a simple iPhone case, a trendy slip for Samsung devices or a flip case for Huawei, Xiaomi or Sony devices?
Mobia offers exclusive phone cases from worldwide brands like adidas, Diesel, Karl Lagerfeld, Guess, Fresh & Rebel, JBL, BMW, Mercedes-Benz, Ferrari, Audi, U.S. Polo Assn., Star Wars, Marvel, DC
Comics, Disney, Warner Bros (Looney Tunes), Barbie, Dreamworks (Minions, Pets ...), Popsockets, Samsung, Lacoste, Lexon, Ksix and many more.
Besides phone cases, Mobia is your go-to store for mobile accessories. High-quality chargers, fast-charge cables, headphones and hands-free car sets, glass screen protectors, pop sockets, USB keys and more useful accessories that make your day easier, are available at great price.
Mobia – outstanding fashion for your mobile phone
Mobia is a leading Croatian brand for phone cases and smartphone accessories. The well-rounded mobile and tech offer also includes IT accessories for computer/laptops/tablets, travel accessories, smart watches, beauty, health and fitness accessories, smart home devices and many more products that make your life easier and implement your lifestyle. The brand has quickly grown in popularity, becoming a well-known name for credibility and impeccable quality.
Mobia brand vision is to make the latest technology accessible to end users with the widest selection of mobile products and outstanding service. Mobia stores employ amazing staff, ready to help you with any mobile tech-related issue.