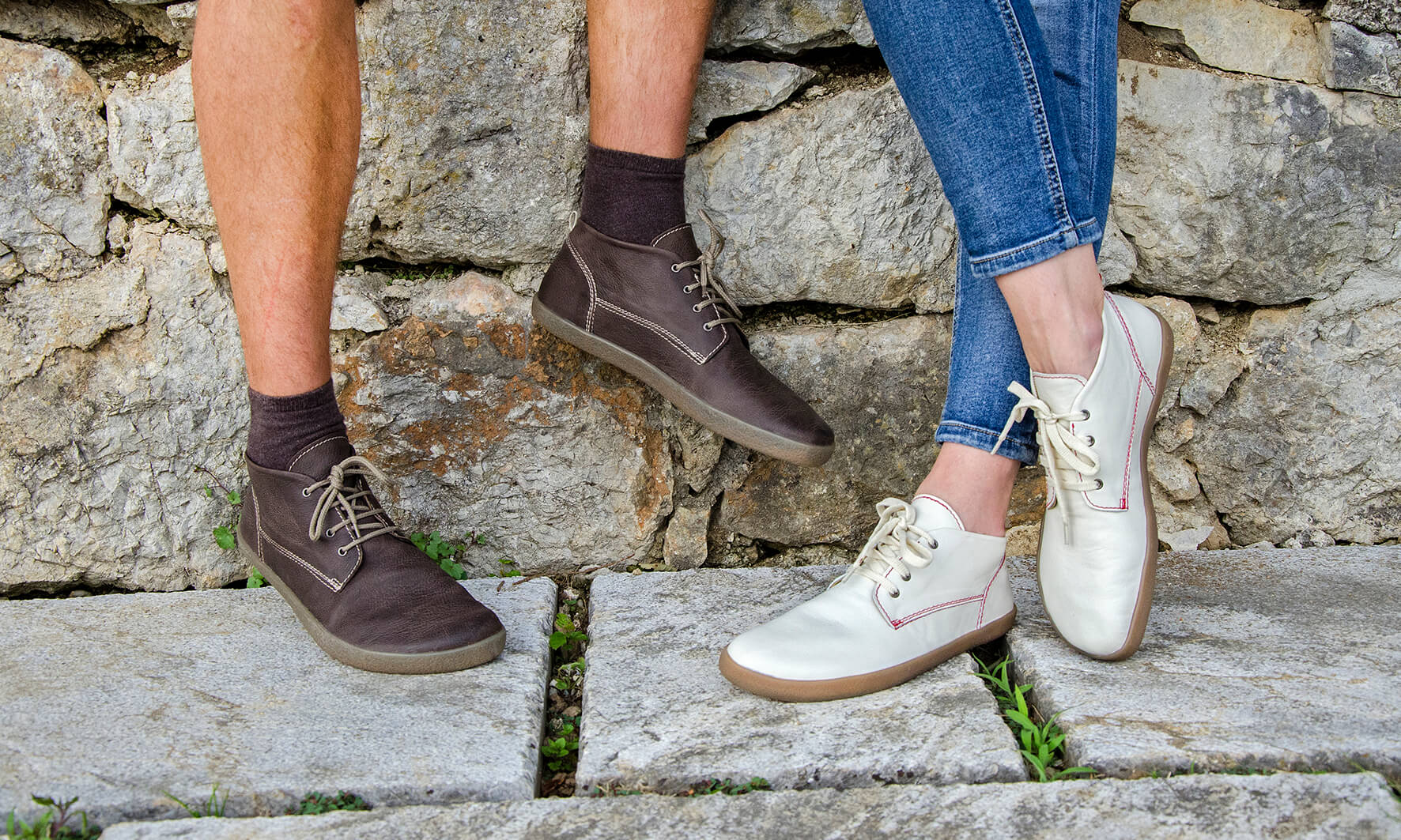 High quality footwear made in Slovenia. Discover colourful and comfortable Proalp shoes for women and men.
Comfortable shoes for light feet all day
Really comfortable footwear for complete freedom of movement. Proalp shoes are flexible, airy, spacious and at the same time colourful and durable. Your feet will love them! Welcome to Proalp store at Supernova Ljubljana Rudnik. The boutique shoe store from the Slovene brand Proalp brings something for all tastes. Try on top quality hiking boots or enjoy the amazing new collection of casual sporty-chic shoes. In the playful selection you can find summer shoes like airy sandals, slippers and ballet flats, while the winter collection brings warm and cosy winter shoes, wool slippers and biking boots.
A big Proalp specialty are barefoot shoes that enables natural movement of your feet. Flexible and light barefoot shoes have thin soles without raised heels and a wide toe space that does not restrict your feet, giving them freedom of barefoot walking. Proalp footwear is available in sizes from 36 to 50, with plenty of option for larger sizes that are not easily available in other stores. And if you don't find the right size at the shopping centre, you can always order tailor-made shoes. Ask for advice at the store.
Proalp – high quality footwear inspired by tradition
Proalp manufactures high quality casual footwear since 1997, embedding the long-standing tradition of Slovene shoemaking. Proalp shoes are mainly handmade, with natural materials that ensure well-being of your feet and an optimal environment, even when wearing them all day. A big effort is made in the design and style, as the company wants Proalp shoes to be attractive and trendy, with original colour combinations that pop in all outfits.
Proalp understands that every foot is different and sometimes it is difficult to find shoes that fit perfectly. That's why they offer custom made shoes based on individual measurements and needs. Bespoke shoes can be tailored to feet deformation, such as 'hallux valgus' or high arches, and save the day when you need a mismatched pair of different sizes, as sometimes a foot is sizeably larger than the other.
All Proalp shoes are manufactured with top quality materials, made according to strict European standards. The company is closely knitted in the local community, sourcing all shoes components as close as they can, mainly in Slovenia and Italy.