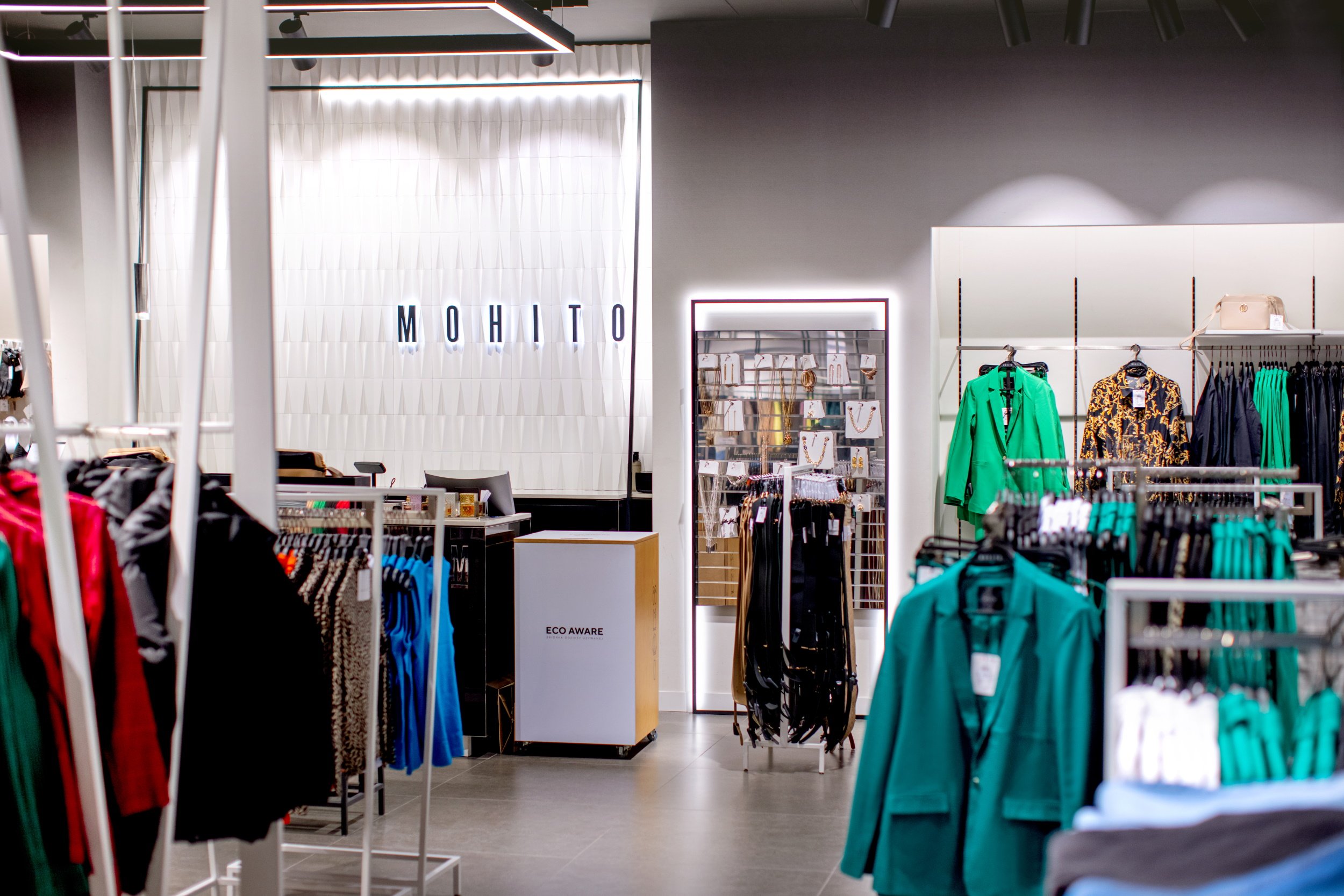 Dare to be different, wear Mohito! Trendy clothes and fashion accessories for women with bold style.
Fashion for women who love to stand out. Simply Mohito!
Mohito is a fashion destination where outstanding style, quality and unique designs meet. The store at Supernova Ljubljana Rudnik shopping centre is the perfect place for fashion forward women, who love to impress with great style.
Dare to discover the latest fashion trends in a wide selection of modern clothing. Young and full of urban playful energy, the Mohito collection brings unique clothes for every day. From trendy jeans to T-shirts with bold prints and long oversized blazers, Mohito understands that fashion is more than just a word. It is a true experience. Find elegant dresses for special occasions, high-quality business attires, comfy sweaters for casual outings or trendy pants and skirts for your everyday styles. No matter the occasion, Mohito has always the right clothes and accessories to spice up your wardrobe – be it for work, a party or lazy free time.
Let your individuality shine with Mohito fashion accessories like elegant purses and bags, belts, scarves, hats and jewellery. It is always the right time to let your true colours out. Find them in the latest Mohito collection.
Mohito – women's fashion with sophisticated taste
The fashion brand Mohito was created for trendsetters who love fashion and value non-conventional elegance. Mohito relates to free-spirited women, confident, sensual and in love with life!
The tastefully created collection of women's clothing includes a palette of fashion items that embody fashion trends and masterfully create balance between always new styles and comfort. Mohito clothes are high-quality clothes and are made to be worn. Whether you are choosing Mohito fashion for special occasions or as your go-to style for casual everyday comfort, Mohito clothing lines are tailored to your life, with highly functional designs and top-quality materials.
The Mohito brand has over 200 stores across 18 European countries. The brand is an essential part of the LPP portfolio, which also includes popular fashion brands Reserved, Sinsay, House and Cropp.