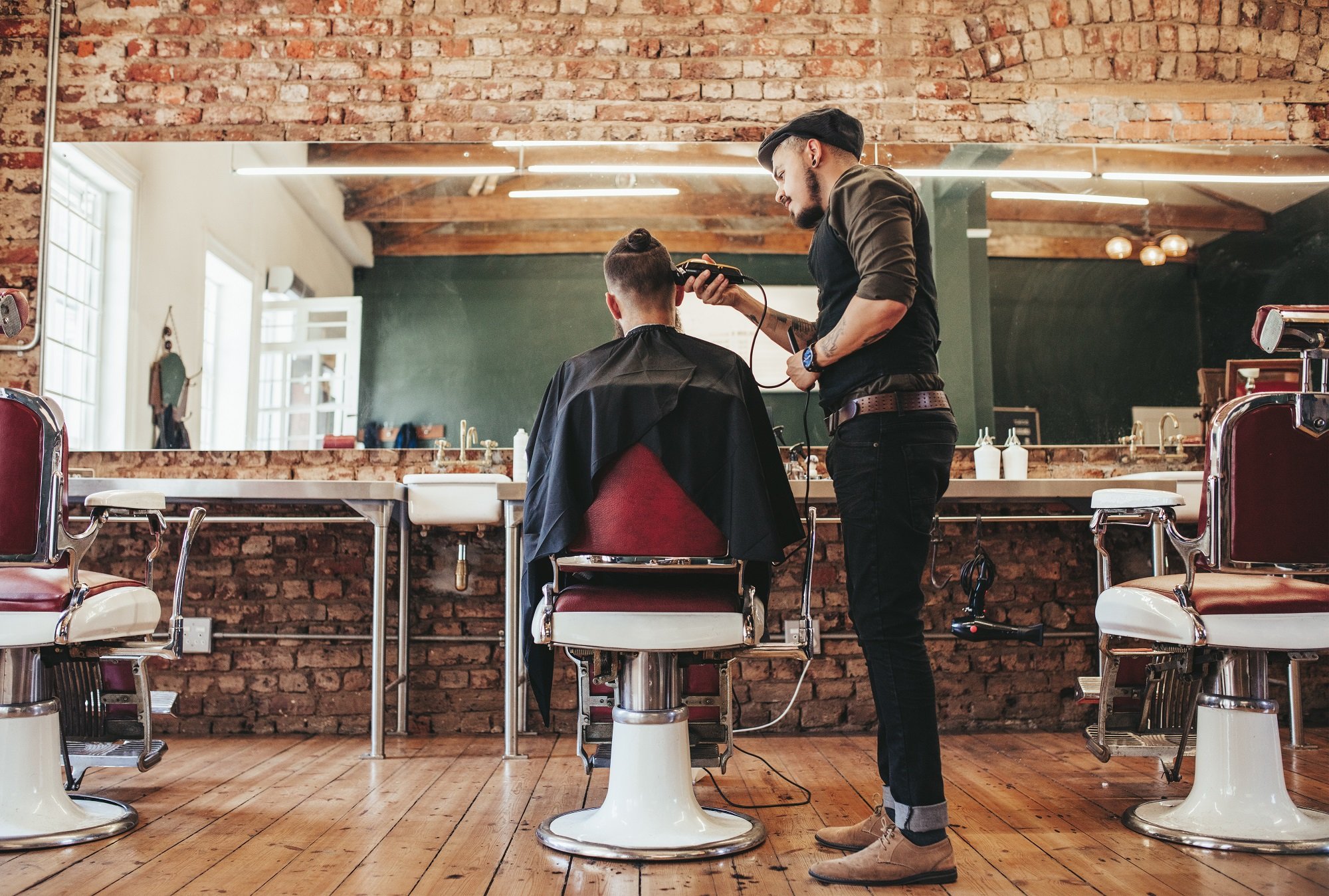 Men have their own salon at Supernova. SIMPLE barber shop takes care of men's haircuts, beards and moustaches. Welcome for an affordable and trendy haircut!
A hair salon in true male spirit
Gentlemen, how would you feel about a space completely tailored to you? A place that focuses on your needs and understands the male world? SIMPLE barber shop is just that – a barber shop that lives and breathes masculinity. The interior, magazines, products, music … everything in this corner of Supernova Ljubljana Rudnik shopping centre is dedicated to you. And the most important thing, of course, here you can get a quick and affordable haircut or beard styling.
The experienced barbers at SIMPLE barber shop are specialized in men's haircuts and hair, beard and moustache styling. From modern fade hairstyles to classic pompadour cuts and kids' haircuts, you can always get trendy hairstyles you will love. The barber team loves to explore and learn new trends and styles, so just relax and trust their experienced work.
A specialty at the barber shop is for sure shaving with real razors. An experience that resembles old mafia movies, you should try it at least once. To keep your new style groomed and fresh, the shop also offers care balms, beard care oils, shampoos, gels, hairstyle creams and other men care products.
SIMPLE barber shop - the first Slovene barber chain in shopping centres
The chain of SIMPLE hairdressers salons opened its first salon in 2001 in Nova Gorica, that's why it is not surprising that the first hairdresser and barber studio for men opened its doors in Supernova Qlandia Nova Gorica shopping centre in 2019. The success story of specialized male hairdressers soon spread to other parts of Slovenia. You can currently visit SIMPLE men's world in Koper and Maribor, and more barber studios are planned for other Slovene shopping centres.
SIMPLE barber shop follows the philosophy of SIMPLE, the largest chain of hairdressers salons in Slovene shopping centres. Haircuts at SIMPLE salon is based on current fashion guidelines while hairstyles are designed in order to be easily maintained and taken care of even at home. The various techniques of colouring and styling hair, beards and mustaches, mastered by the salon top hairdressers, add something more to men's styling, making you feel a new freshness in your look. Since there are no waiting lists in SIMPLE barber shop, fast and affordable, but at the same time quality services, are available to you.