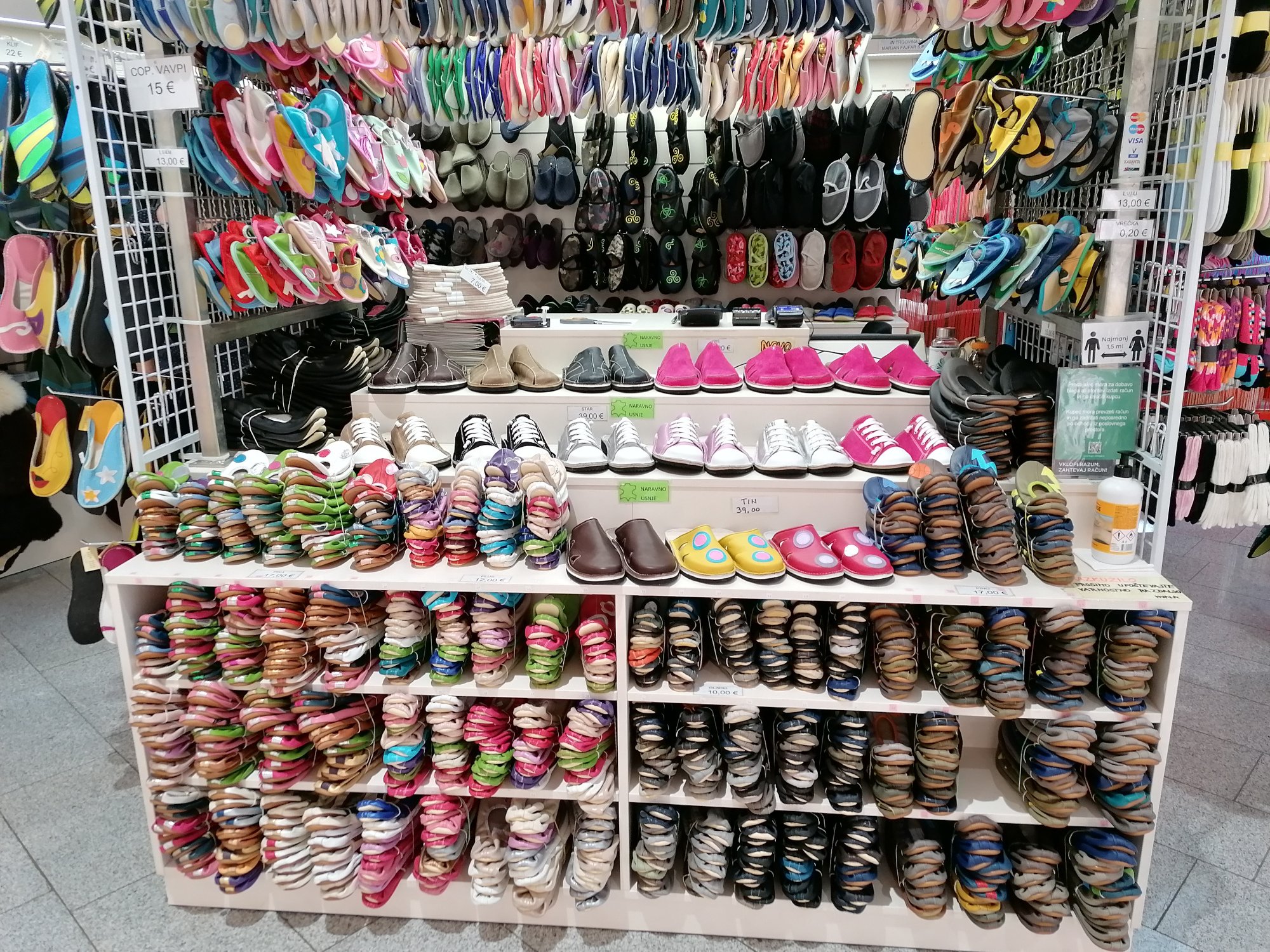 Gorgeous and cosy slippers made of high-quality natural materials. Be comfortable in leather slippers, mules and clogs Fajfar.
Choose the best quality with Fajfar slippers
We love slippers. Especially the ones that are comfortable, soft and properly done. At the Fajfar stand at Supernova Ljubljana Rudnik shopping centre you can find the largest selection of slippers made in Slovenia from the best high-quality natural materials. The many designs and wide selection of colours will get you excited! Especially during back-to-school shopping, the Fajfar stand is very popular. Kids love to choose their own new kindergarten or school slippers. And parents know very well that the amazing Slovene quality Fajfar will never let them down. The soft non-slip rubber sole brings extra safety to walking through the school day and the natural airy materials take good care of the feet, so they do not sweat or stink even after the most active hours.
Of course, the Fajfar stand is full of amazing home slippers, mules and other comfortable footwear all year round. Besides the wide range of leather slippers for kids and adults, there are many designs and models to choose from, like felt slippers, leather mules, clogs and fur slippers. Do not miss the amazing winter collection of home slippers – ideal for Christmas gifts.
Fajfar - it all begins with the choice of quality leather
Obutev Fajfar is a family business with a 25-year old tradition that successfully creates comfort and quality for its customers. All Fajfar footwear is made in Slovenia, using the highest quality materials, such as natural leather, sheepskin, wool, textiles, felt, horse and cow leather. The established company team, which designs and produces footwear in Spodnji Brnik own facilities, ensures that quality really comes first. Fajfar footwear is one of the few companies whose products are still entirely produced in Slovenia. Footwear materials are supplied by manufacturers from Slovenia and the European Union and it is required that each material used has the appropriate quality certificate.
Ideas for top quality and unique footwear are mostly created by the company team, taking into account market trends and customers' wishes. Fajfar footwear motifs are variegated, the series are small and unique, which enables a varied offer. For certain models, the company can make footwear to order - the footwear company makes motifs according to your wishes and personalized for special occasions.