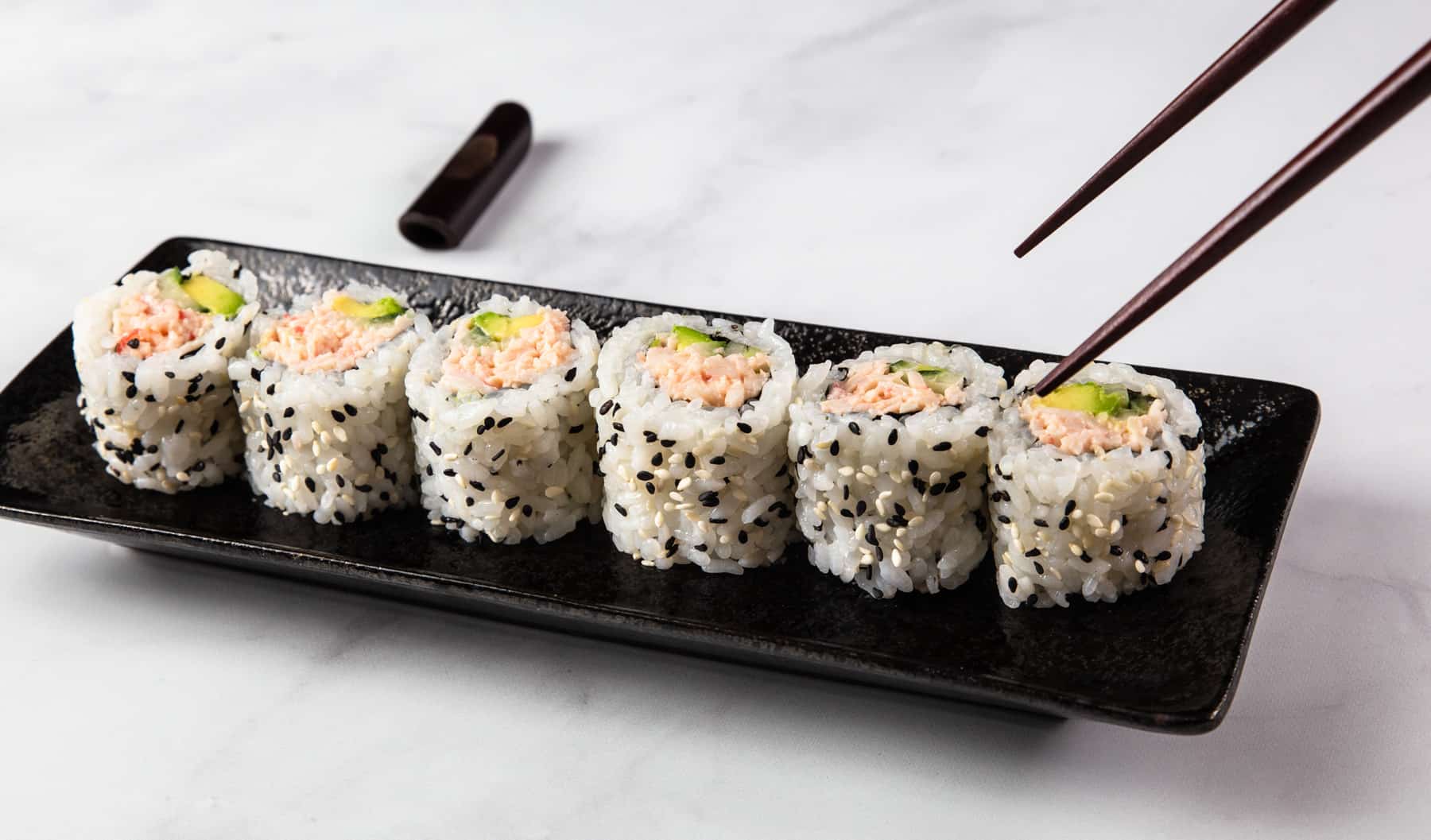 Fresh, delicious and juicy sushi, made right in front of your eyes. MUMU Sushi bar serves amazing sushi rolls and poke bowls, with seafood and vegetarian options.
Sushi as you like it
Love sushi? Then you must not miss the MUMU Sushi bar restaurant at Supernova Ljubljana Rudnik shopping centre. Here you can get daily fresh exotic dishes, tailored to your taste. On the regular MUMU Sushi bar menu you can choose from classic California rolls to other more particular sushi delicacies with exciting flavour combinations and options for foodies or vegetarians. Beside pre-made dishes you can also create your own dish with flavour combinations you like.
Are you in the mood for sushi, nigiri, hoso maki, uramaki or maybe futomaki? And for when you crave something different, at MUMU Sushi bar you can order the most exclusive poke bowls. With rice or salad, topped with selected proteins and many delicious add-ons, every meal is a true flavour explosion. Try it, you will love it.
MUMU Sushi bar – a delicious treat on the go
Dive into a culinary experience of traditional exotic flavours. The handy MUMU Sushi bar is a specialized restaurant for sushi and poke bowls. Excellent sushi masters will blow you away with their many delicious dishes. Whether you like traditional oriental flavours or are more prone to experimenting with more unusual combinations, MUMU Sushi bar has all the ingredients to create a special dining experience. Can't decide what to order? Let the creative sushi masters inspire your flavour journey. For lunch during your break, dinner or a quick snack with friends, MUMU Sushi bar is always the right choice.