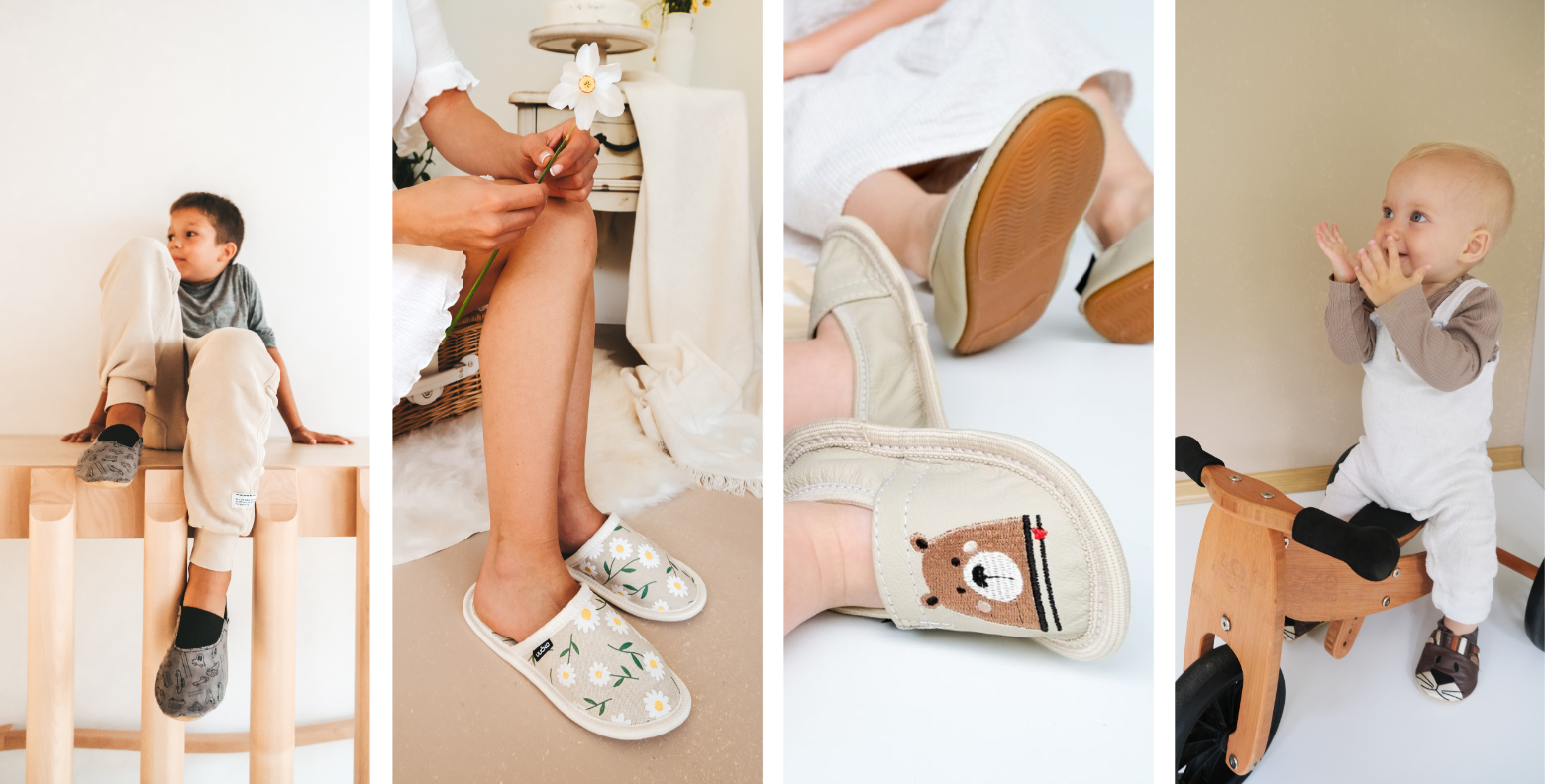 Welcome to a world of high-quality slippers, ful of colour and unique design. Vučko offers top class school slippers, kindergarten slippers and comfy home footwear.
The largest offer of slippers in one place
Our store is the right place where you will find slippers for the whole family that will satisfy both your needs for comfort and aesthetic expression. Our offer is designed to cover all age groups and different occasions. Whether you are looking for soft slippers for relaxed moments at home, durable models for school days or colorful, fun motifs for kindergarten, we are here to satisfy your wishes.
We stand out for the highest quality materials, which are carefully selected to ensure durability and comfort. Our slippers are designed to provide you with support and comfort throughout the day. We believe that comfortable footwear helps to feel better and enjoy everyday moments.
And who are we?
Vučko d.o.o. is a family business with a 40-year tradition. Our story goes back to 1983, when the first slippers were created on a sewing machine placed in the kitchen opposite the stove. Even the first pair of hard-working hands soon couldn't do all the work alone, so this couple soon got the help of another pair, and then another... now we can boast of many employees who help in the production and sale of slippers, and are trying to develop the company Vučko keep going.
Quality, diversity and aesthetic perfection at every step is the fundamental guideline of our company. From the diligent hands of our seamstresses come slippers for people of all ages and both sexes. Every year we add something new to our product range. We try to ensure that the slippers are made of quality materials, attractive colors and patterns.