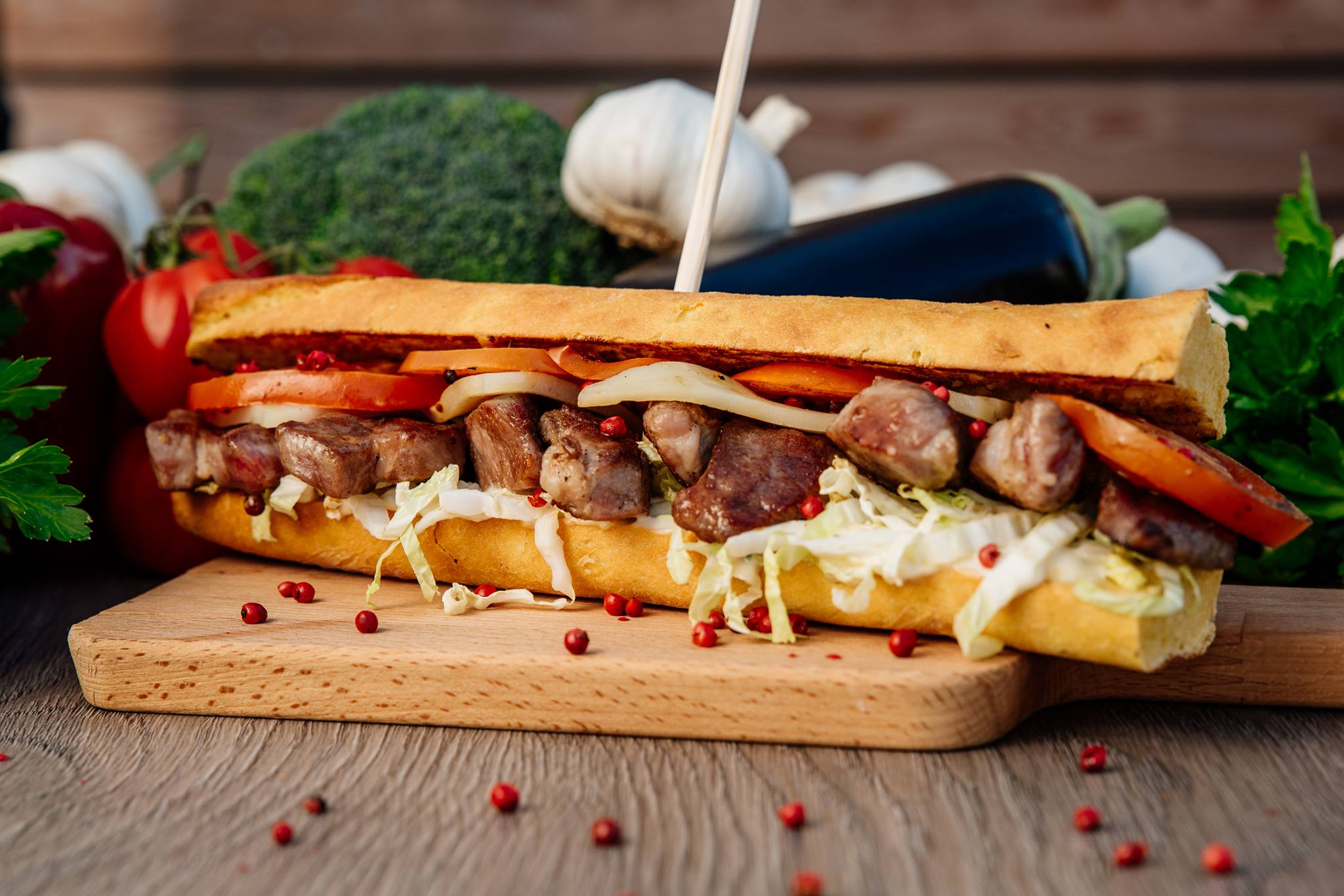 Delicious tapas, quality Spanish wine and many amazing delicacies with distinctive Spanish cuisine flare. The street bistro Španska vas always serves authentic flavours.
Gourmet Spanish flavours on your plate
They say in Spain time stops when dining. Spanish people know how o enjoy good food, they value authentic ingredients and flavours that blend smoothly in a symphony of deliciousness. At the street bistro Španska vas you are transported in the middle of it. The menu at the Supernova Ljubljana Rudnik restaurant is full of freshly made street food and the most popular Spanish dishes. Spanish cuisine lovers can get a taste of vibrant Spanish tapas overflowing with meat delicacies, seafood specialties and even some vegan options. The famous tortillas, calamari, meats in rich Mediterranean herbs and potatoes 'patatas bravas' will tingle your palate.
The tapas culture calls for slow dining and good wine. Gather your friends, order many different dishes from the menu and dive into a hedonistic experience in good company. However, we know that sometimes there simply is no time. So, at Španska vas restaurant you can also stop for a quick dinner or lunch break. The dishes are also available to-go.
Španska vas – an authentic experience of Spanish cuisine
A friendly service, big smiles and delicious dishes with authentic Spanish flare. This is the philosophy leading Španska vas restaurant. Every day, with every meal or tapas, the staff is making great effort to make their customers' day better and take them on a journey of traditional Mediterranean cuisine authentic hedonistic flavours.
The team at the street bistro makes sure that every customer gets the best quality and authentic atmosphere. The excitement about excellent Spanish cuisine, temperamental wines and quality time spent in bars over some tapas and music led the Španska vas team to the Spanish countryside. There, they sourced only the best delicacies, wines, olives and oils and took them home, to Slovenia. Now, they live and breathe the vision to expand the tapas culture among friends and great food lovers. All dishes on the Španska vas menu are prepared with top-quality main ingredients from the Spanish countryside, while the fresh ingredients and additional produce are sourced locally, among Slovenian farmers.
The amazing Spanish paella, made by Španska vas chefs, can be also tasted at Odprta kuhna food market in the Ljubljana city centre.