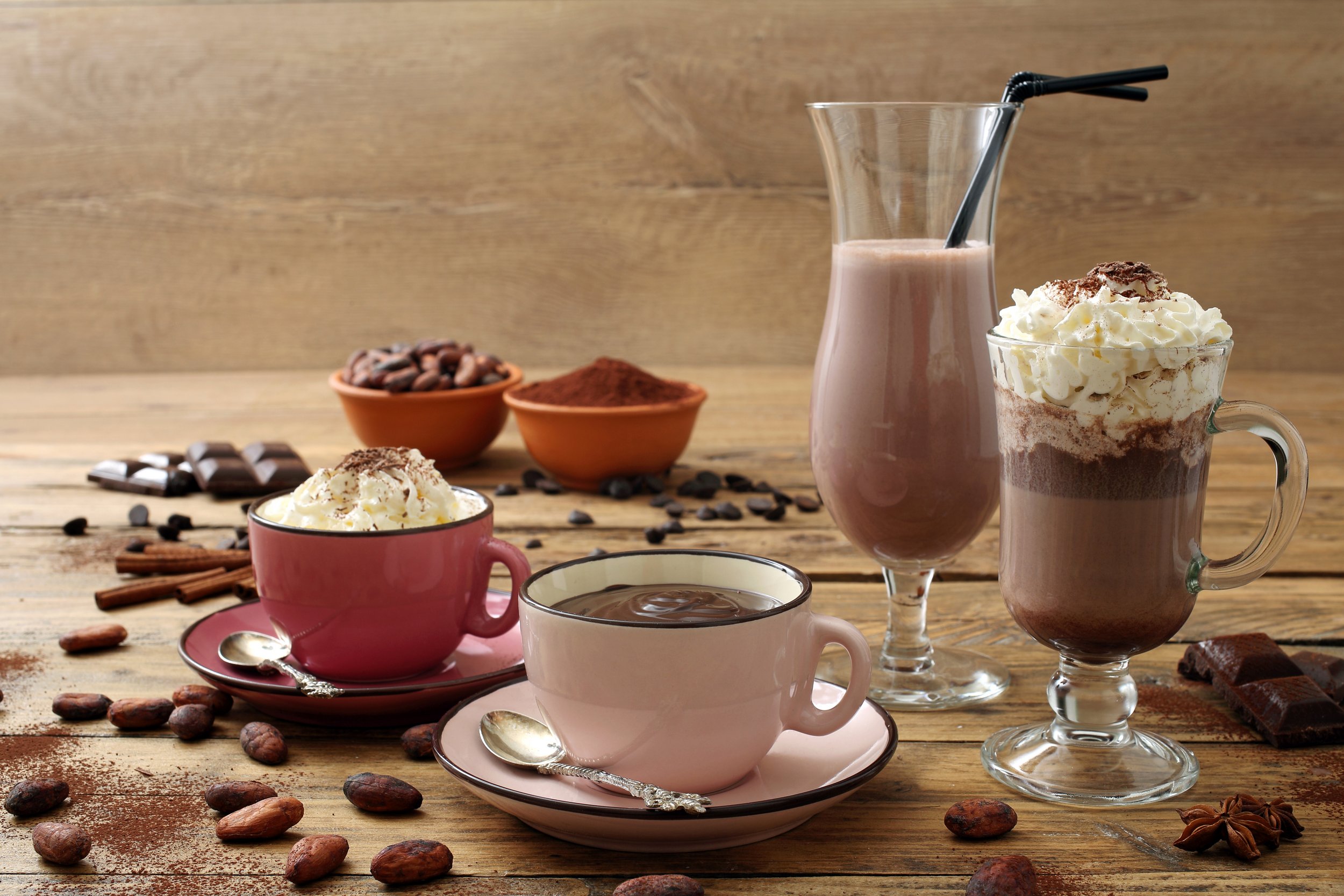 You can treat yourself with the Rajska ptica box of chocolates or give it as a gift. You are also invited to a cafe where you can enjoy a chocolate cake and or choose beetween various special flavors of teas and coffees.
Treat yourself to a chocolate treat with a cup of coffee
At the Rajska ptica Café at Supernova Ljubljana Rudnik Shopping Center, located next to your own shop of the same name, you can enjoy a cup of specialty coffee or choose from a wide variety of tea flavours. In addition, you can enjoy some of the chocolate treats on offer for a cup of delicious coffee or tea.
The cafe offers coffees with a variety of special flavours and teas that offer a wide variety of flavours and thrilling scents. All the flavours of the teas and coffees on offer are perfectly complemented by a combination of chocolate delicacies, where you can choose from cakes, pralines and chocolate tablets. The flavours will surely inspire you to buy some of the goodies home.
Choose your favorite flavor combination
At the Rajska ptica store at Supernova Ljubljana Rudnik Shopping Center, which stands next to its own cafe, you can choose from a wide offer of chocolate delicacies with a variety of accessories to complement the chocolate flavor. You can also make your own box of chocolates, which can also make a great gift.
Chocolate shop Rajska ptica offers various chocolate products which are fun, unique and handmade. The offer also includes a specialty category where you can find chocolate shoes, cars, laptops ... Chocolates Rajska ptica are creative and original, so they can be a fun and unique gift for every occasion.
Chocolate flavours from paradise
Chocolate products Rajska ptica have been present on the Slovenian market since 2005. The brand was founded by an English couple, and later the company was taken over by Slovenes, who continue their achievements and follow the new guidelines on the market. All products on offer are aimed for boutique sales, made exclusively by hand and in small quantities according to the traditional Belgian recipe, thus achieving the highest possible quality. Not only chocolate delicacies, their work also includes hand-packing Rajska ptica products.
The Rajska ptica café belongs to the chocolate shop of the same name, which produces boutique chocolate products from the highest quality raw materials. In the cafe you can enjoy different types of coffees and teas and enjoy a handmade chocolate delicacy. You can also put together your own box of chocolates, which is also a great gift. You can choose from chocolate pralines, chocolate tablets, business gifts and other chocolate gifts.