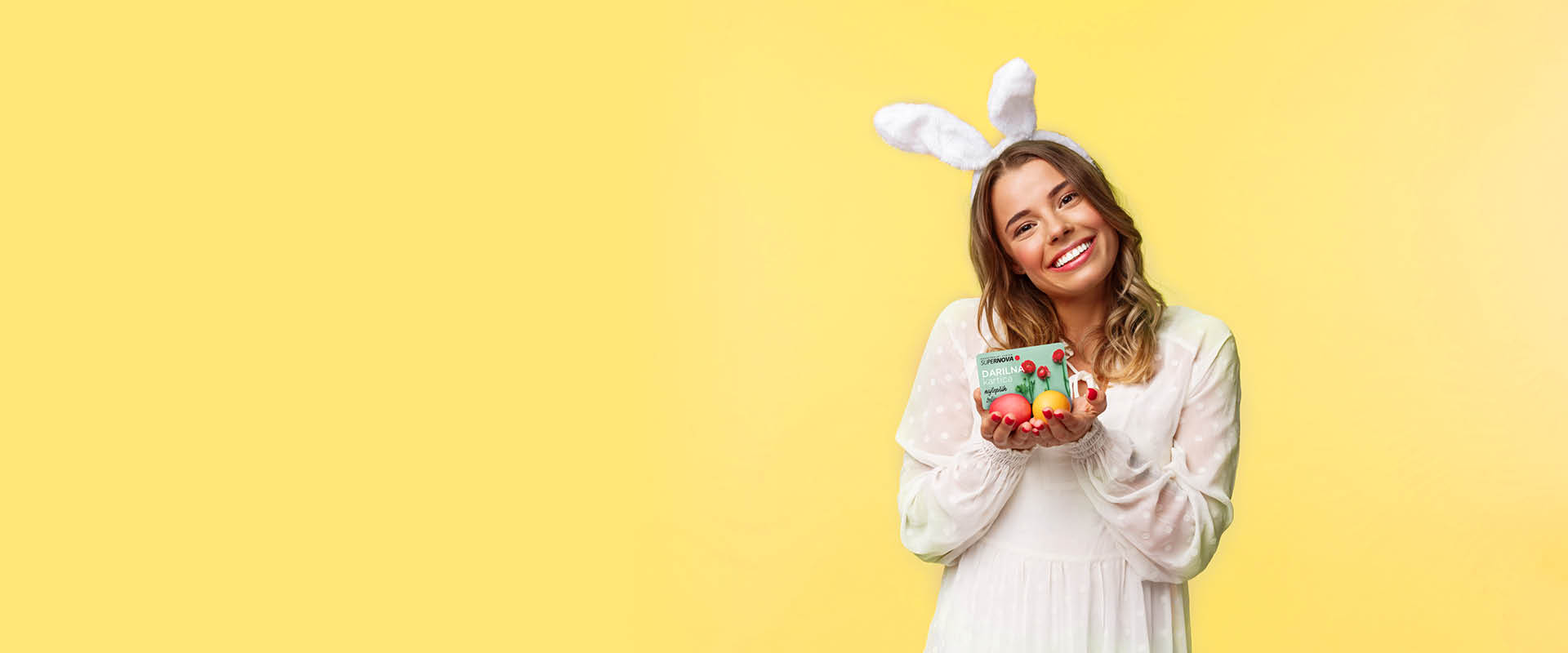 SUPER EASTER
COLOUR YOUR HOLIDAYS!

Easter holidays are here and at Supernova we are getting really excited. Discover the amazing Easter offer, new Supernova Gift Cards and rich prize games to share the love and warmth.

Bake your own traditional "potica", colour some Easter eggs and bring some colourful joy to your home. Make your holidays really special and simply SUPER.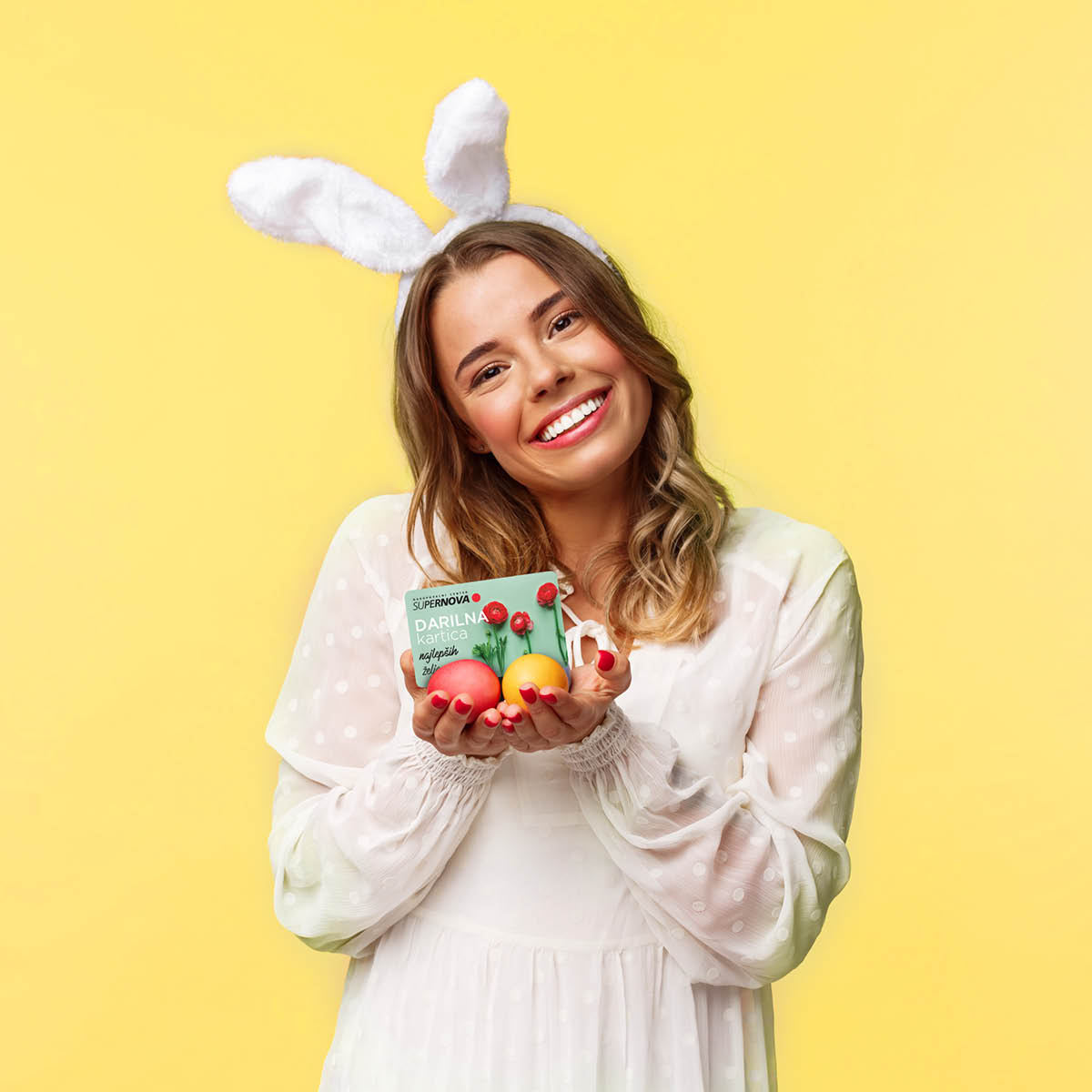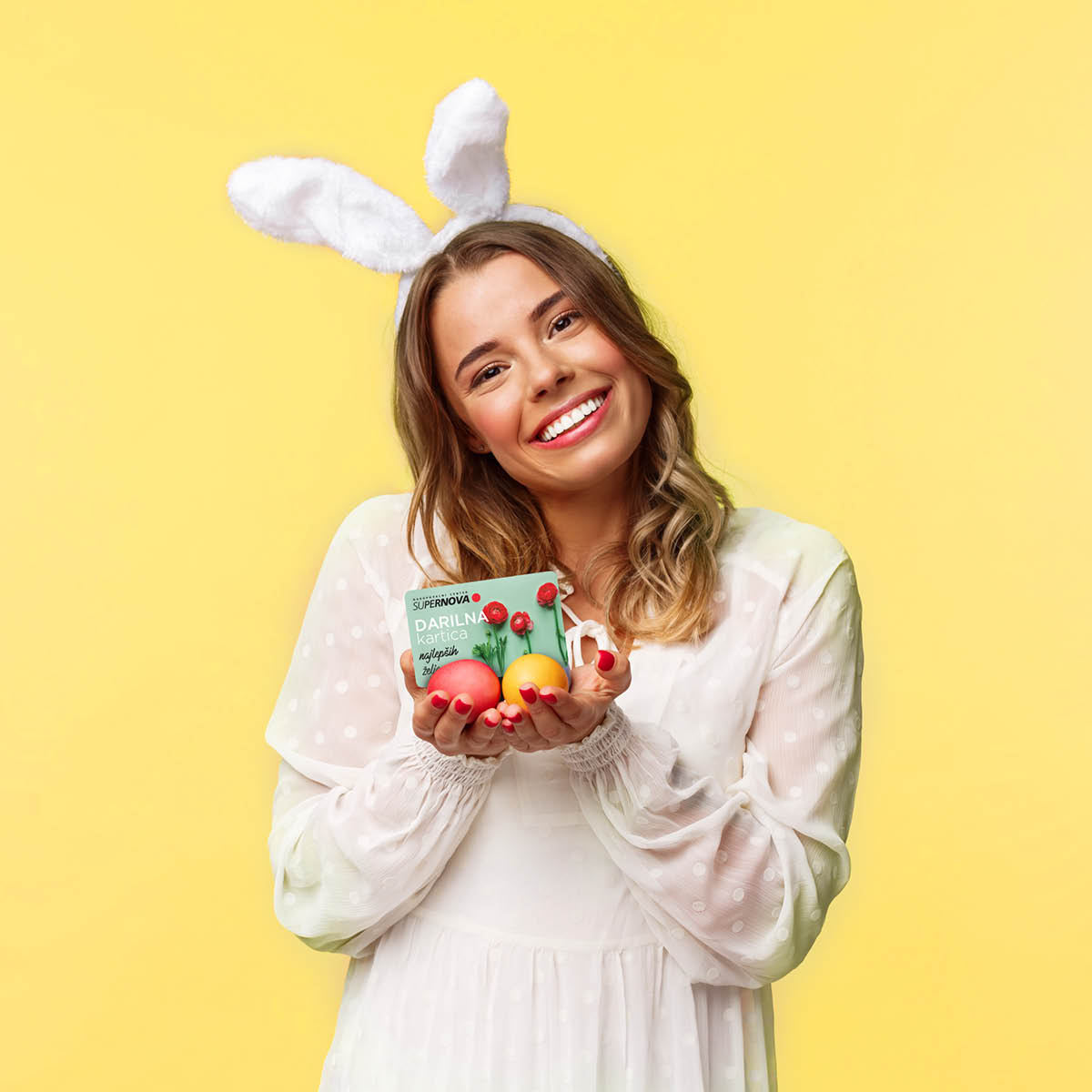 SUPER EASTER EGGS with prizes
Let's make your Easter holidays super special! At Supernova we have a lot of Easter eggs and in some of them we have hidden amazing prizes. Choose an Easter basket and then select one of the eggs you feel lucky about.
10 Easter eggs hide a very special surprise – a 100 € Supernova Gift Card! And if you open an empty egg, do not be discouraged. You can still enter the prize draw for many more amazing prizes.
Prizes:
10 x 100 € Supernova Gift Card
20 x 30 € Supernova Gift Card
Choose and crack open your Easter egg from 26. 3. 2021 up until 5. 4. 2021.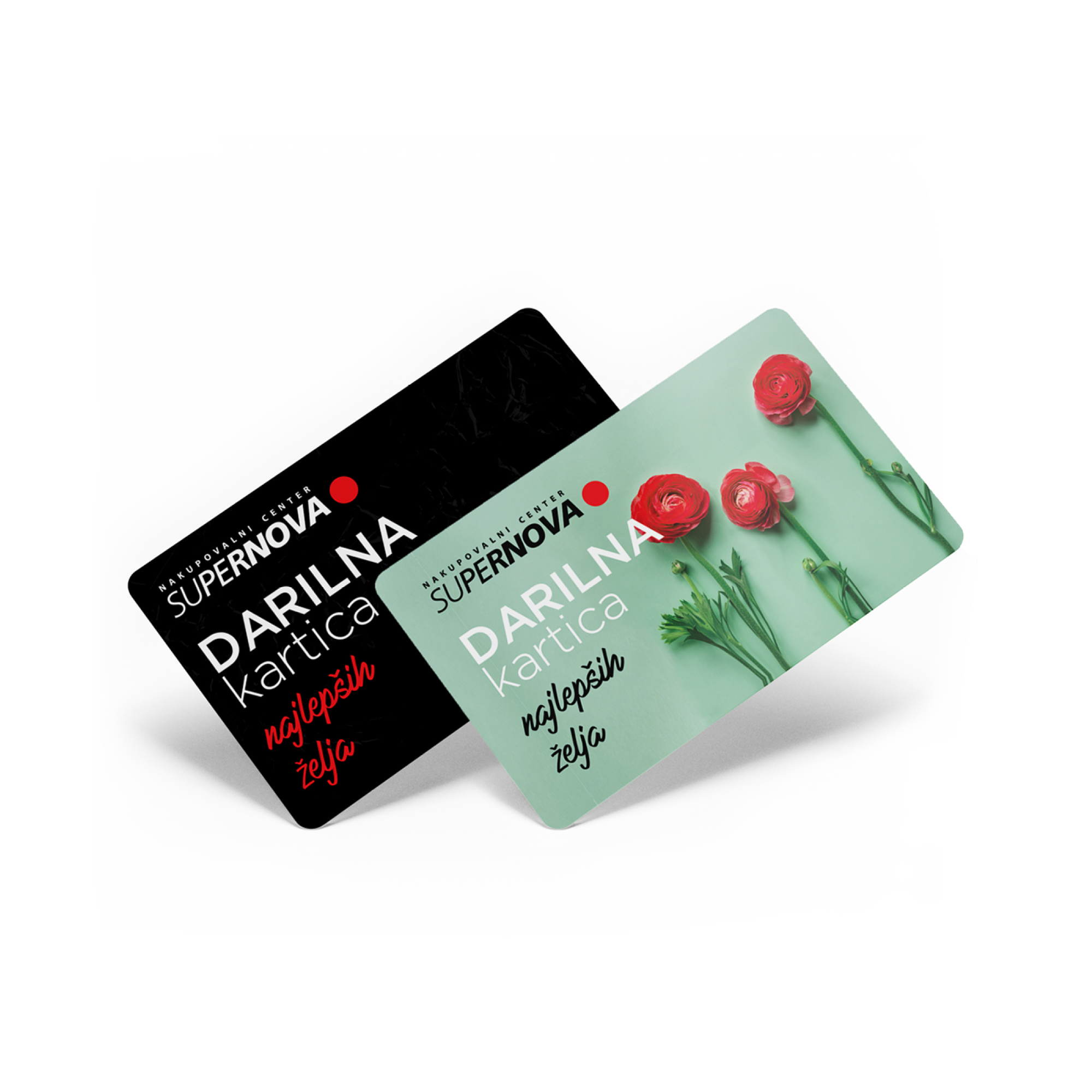 New gift cards for a super surprise
Have you seen the new designs of our Supernova Gift Card? One is so gentle and full of blossom like spring, while the other is more impactful and perfect for those with character.
Both designs are already available in our web shop. Choose your favourite and give a perfect Easter gift.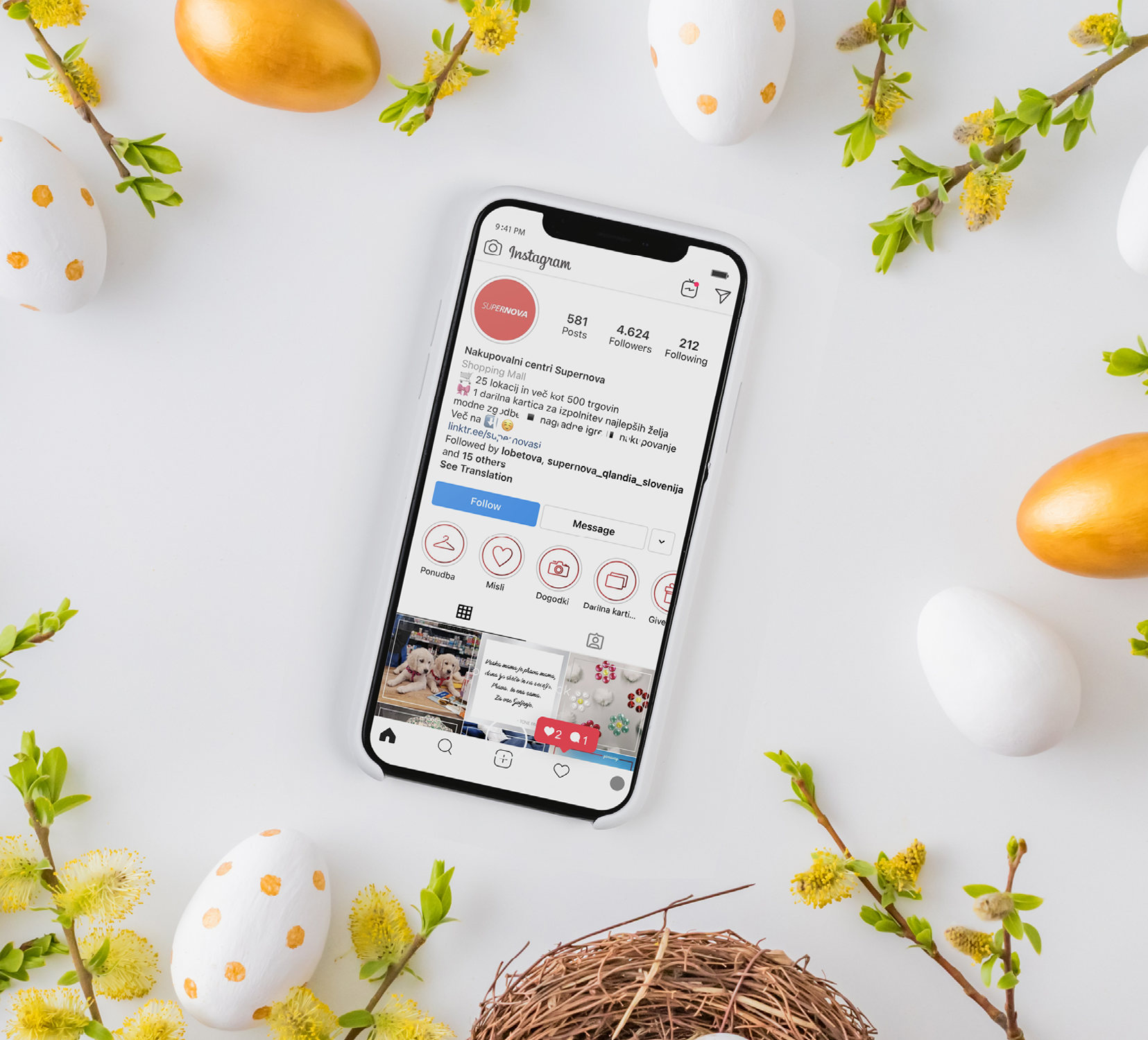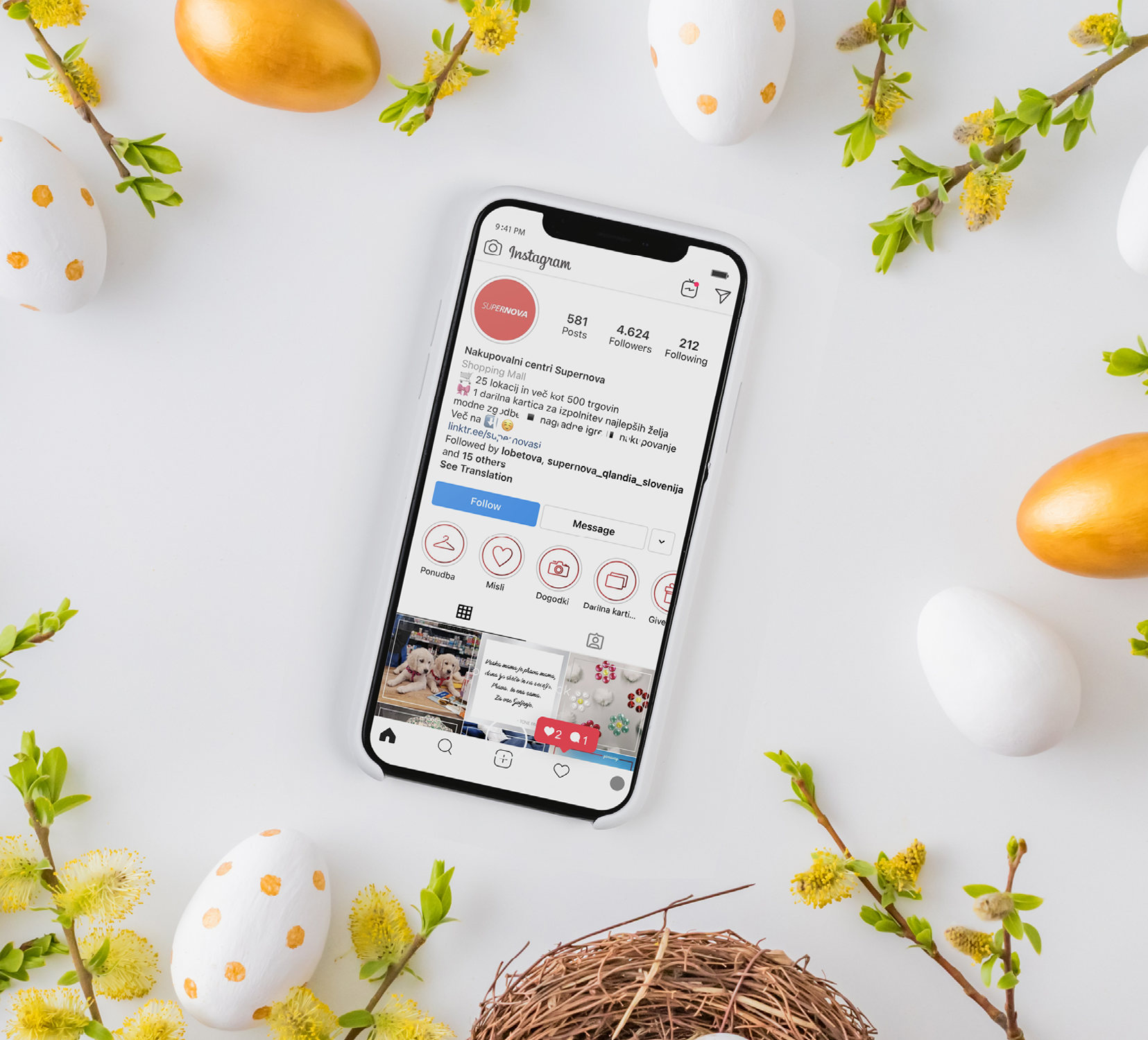 Super Easter eggs on Instagram
Join us on our Instagram profile @supernova_slovenija and help us crack open a very special SUPER EASTER EGG. P.S. there may be a very special SUPER gift inside!